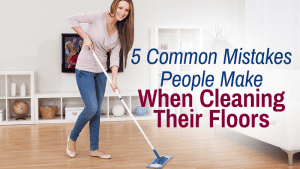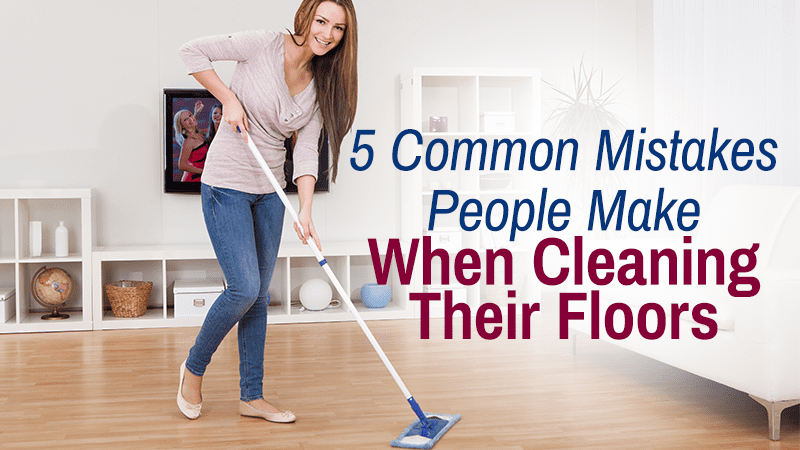 Most people think they know how to clean the floors of their homes the right way, but they often make mistakes which can leave the floors less than clean and may cause damage. You can save money with DIY floor cleaning, but only if you do it correctly. Here are five tips to help keep your floors sparkling: 
Not Knowing the Floors. Every floor is different and these differences, such as flooring material, the finish and even the way it was installed, alter the ideal way to clean it. To best clean your flooring, make sure you know what kind of material it is. Whether it's travertine or ceramic tiles, it's essential to know the material before starting to clean.
Using the Wrong Products. Each type of floors requires the correct cleaning products. When you mop a wood floor, keep the amount of soapy water to a minimum and instead, use a cleaning product made for wood. Don't use too much or you can create a buildup which will dull the floor's appearance. In the bathroom, avoid using a tile cleaner made for porcelain or ceramic tiles on natural stone tiles — the high level of acidity in these cleaners can damage them.
Using Improper Cleaning Methods. It takes more than the right cleaning products to keep your floors clean. It requires the perfect techniques. Avoid scrubbing your floors too hard to prevent damage, but you still need to clean vigorously enough to remove stubborn dirt. Don't forget to prepare your floor before mopping by sweeping up loose dirt.
Using the Wrong Tools for the Job. The right tool makes any job easier, but that does not mean you need a closet full of cleaning equipment. The best cleaning tool is the one you will use, so if you dread lugging a bucket of water and a string mop or a heavy commercial vacuum cleaner, purchase equipment you won't hate to use.
Waiting Too Long to Clean. The more time that passes between cleanings not only makes your home a less inviting and an unhealthy place to live, but it can make cleaning much more difficult in the future. Ground-in dirt can ruin carpets or wooden floors. Try to clean the floors in your high-traffic areas at least once a week, while floors in less frequently used rooms still need to be cleaned at least twice a month. Bathroom and kitchen floors can benefit from a light cleaning every other day.
Need help cleaning your floors? Let Chet's Cleaning Inc. in the metro Detroit area do it for you. We offer a full range of home cleaning services which will make your home sparkle, and all of our cleaning services come with an Iron Clad Guarantee. Contact us to set up a free consultation today!