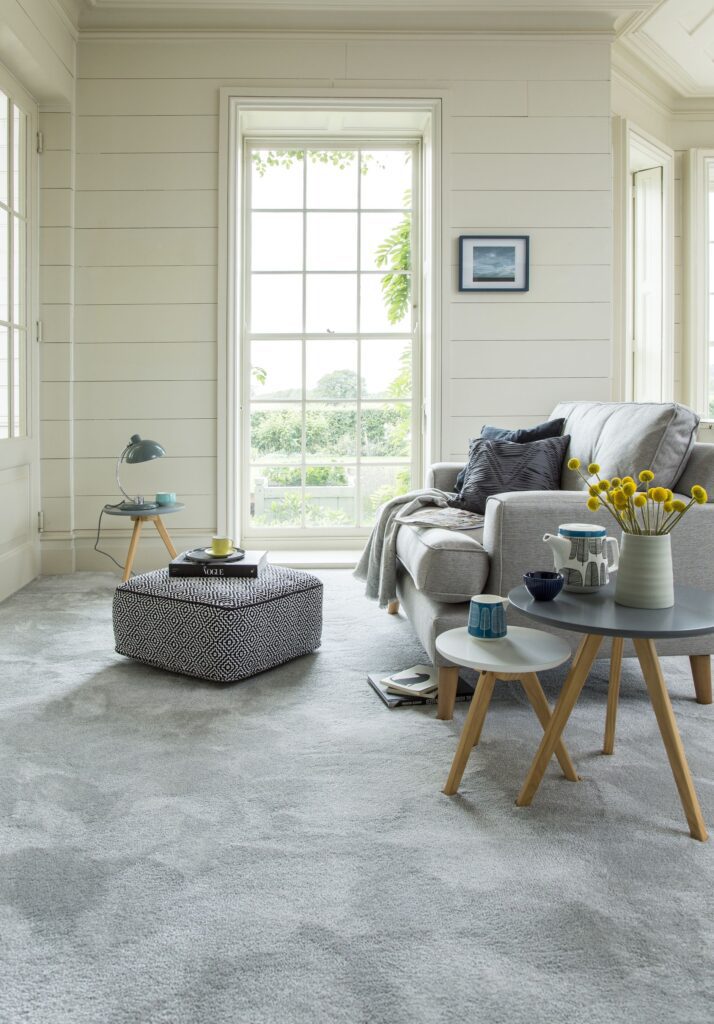 Carpet Cleaning Service
Our system for carpet cleaning ensures that more allergens, mold, bacteria, micro-organisms, and soil are removed than by any other method or system while leaving your carpets residue-free. We also take every precaution to protect your home by using:
Hose stakes to protect your lawn and plants
Walk-off mats to protect your foyer
A door guard to keep unwanted pests out and to maintain the temperature in your home
Corner guards to protect the corners of your walls from chips and scratches
Moving blankets to protect your hard surface floors
We employ the finest equipment and top-shelf solutions, but it is our highly trained and motivated cleaning technicians that produce our far superior results.
How Soiling Damages Carpet
Carpets are made of tightly twisted tufts of fibers. Soiling, accumulation of microscopic grit on fibers, combined with foot traffic to scratch away your carpet's beauty. Periodic professional cleaning by Chet's prevents this gritty buildup. Like rubbing a mirror with sandpaper, light no longer reflects uniformly from scratched fibers. This gives your carpet a dull and gray appearance. Factory-applied soil protector is also damaged.
This is why carpet warranties call for professional carpet cleaning once every 18 months. It is also why Chet's is licensed to apply America's leading soil protectors.
Always Clean Advantage ↗
Chet's Always Clean program prolongs the beauty-life and wear-life of your carpets by preventing the extreme soiling conditions that can endanger the health of your carpets.
Mattresses, upholstery, area rugs, and much more can be added to the program.
Dry Soil Test ↗
We agitate the carpet to loosen the crusty contamination and biofilm.
We use a black cloth at the end of a vacuum hose to trap contamination between it and the crevice tool.
We consistently do the same size area to ascertain how much contamination is hidden inside the fibers.
Click Here to Learn More About Our Dry Soil Test and See It in Action
Rotary Steam Cleaning ↗
Rotary steam cleaning is up to 5 times more thorough than all other methods.
As many as 750 combination rinse and flush operation per minutes.
Cleans fibers from all directions.
Commercial Cleaning ↗
First of all carpeting, upholstery and all soft goods act like filters for the air we breathe and play the most important role in indoor air quality! And carpeting and rugs are the largest air filter in our homes and business.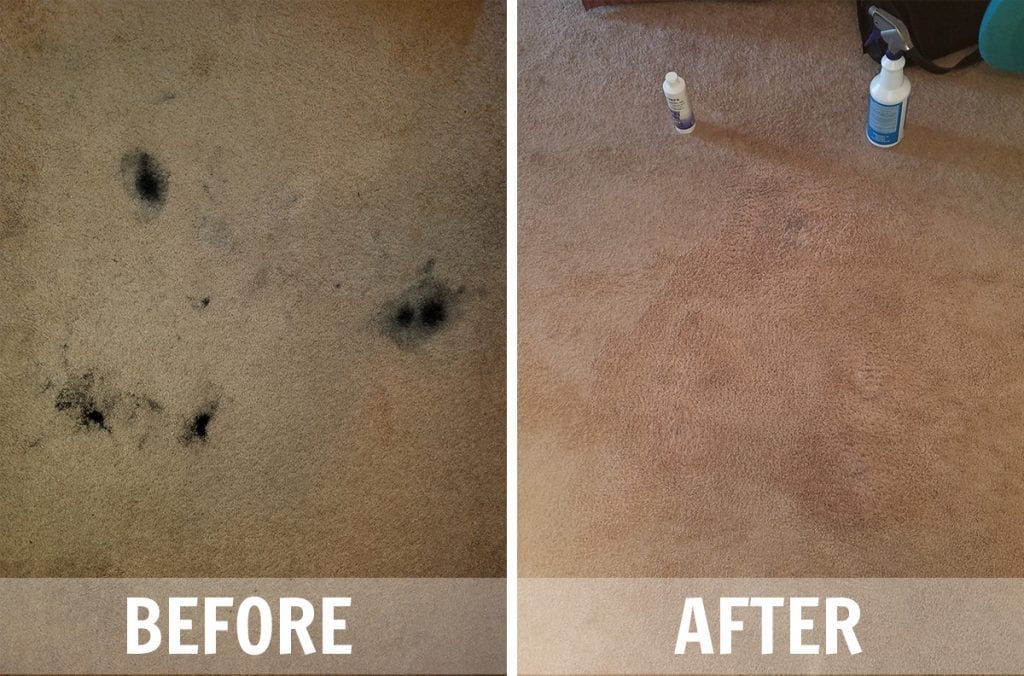 HOW WE CLEAN CARPET STEP BY STEP
STEP 1. PREPARING YOUR HOME
We will move your items with care and will also protect any areas we work in or around. (Prevents damage to your home and other furnishings).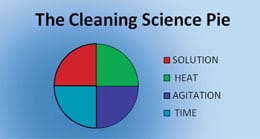 STEP 2. LOOSENING THE DEEP-DOWN DIRT
Pre-grooming matted and crushed carpet opens the pile and loosens deeply embedded abrasive soils and contaminants. )Helps remove allergens and unhealthy contamination by 50%).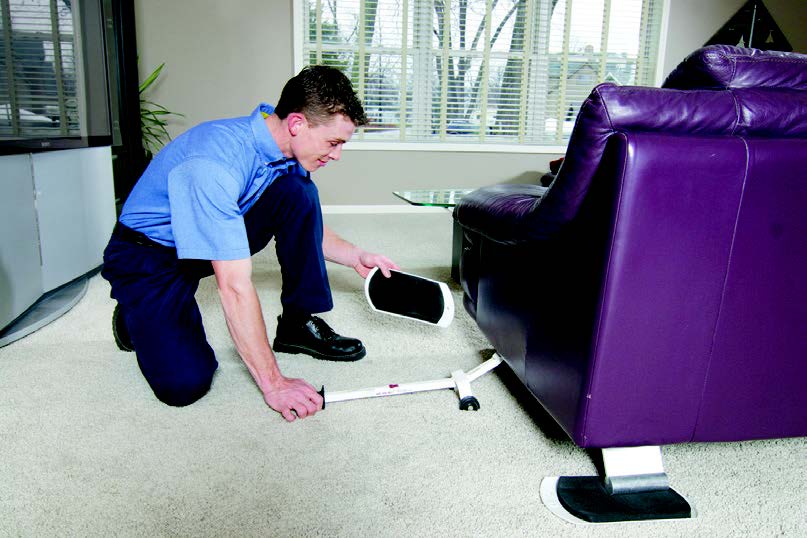 STEP 3. A THOROUGH VACUUMING
Many soils are nearly impossible to remove when wet. This can remove nearly 80% of the soil in your carpet. Hidden contamination is removed, ensuring a cleaner carpet that stays clean longer and extends its life.
STEP 4. BREAKING DOWN SOIL & SPOTS
We use a "green", heated pre-conditioner to break down the spots and soil. Many cleaners use harsh chemicals or skip this step. Ensures spots, stains, and soil are removed.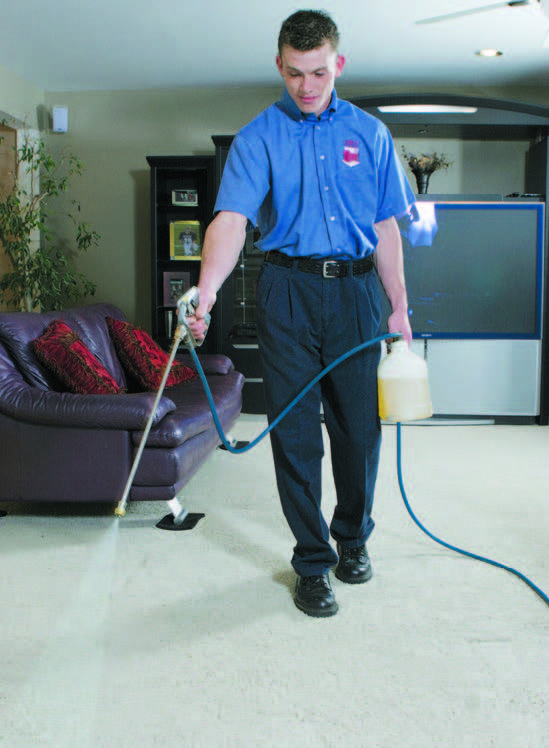 STEP 5. ADDITIONAL AGITATION
Grooming the preconditioner helps detergents work deep down to loosen any stubborn spots or soil. We are more successful than other firms at removing stubborn stains and deep-down soil.
STEP 6. MOVING FURNITURE
We move most furniture and use special tools so that it's gentle on your furniture and carpet. Ensures all of the carpets are cleaned, giving you a healthier home!
STEP 7. WASHING THE EDGES & CORNERS
Special cleaning solutions are used to break down the difficult soil that collects in the edges and corners. Do you have any dark lines around your edges? Helps remove mild filtration lines and soil.
STEP 8. HAND BRUSHING EDGES & CORNERS
Additional help to loosen stubborn soil, lint and filtration line build up.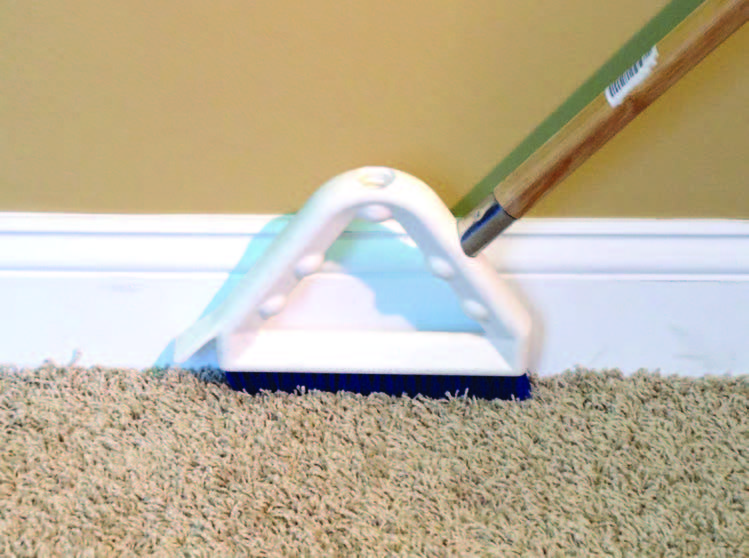 STEP 9. RINSING EDGES & CORNERS
We remove up to 6 times the soil compared to competitors. No other company gets better results than us for filtration lines. Your edges match the rest of your clean carpet.
STEP 10. ROTARY, LOW-PRESSURE STEAM EXTRACTION
A low pressure, neutralizing steam rinse combined with rotary extraction is 5 times more effective than a manual wand. Gently removes more contamination, soil, residue and moisture than any other method. The carpet is residue-free making it cleaner, healthier and helping keep up its beautiful appearance.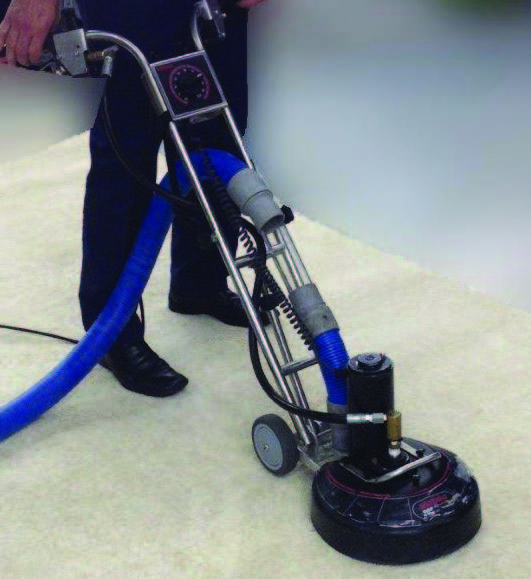 STEP 11. DRYING
We use high-velocity air movers to speed up the drying process. Gets your life back to normal, and allows us to clean very soiled areas multiple times when needed.
STEP 12. GETTING YOUR HOME BACK IN ORDER
Furniture is returned where you want it. Then we place protective blocks or tabs beneath it. We save you time and furniture doesn't stain freshly cleaned carpet and you don't have to move furniture back.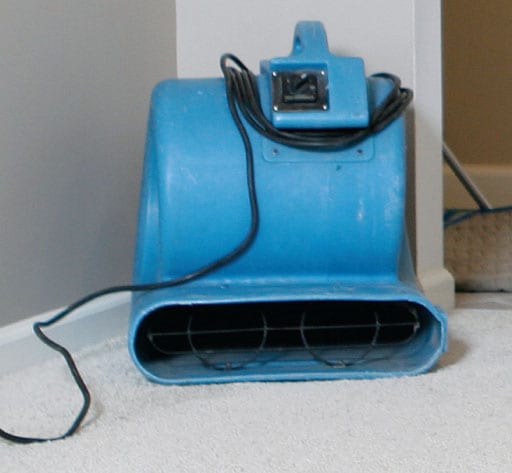 STEP 13. ASSESSMENT
We take great pride in our work, so we inspect our results with you. We want to make sure that all of your concerns have been addressed and that you are delighted with our service.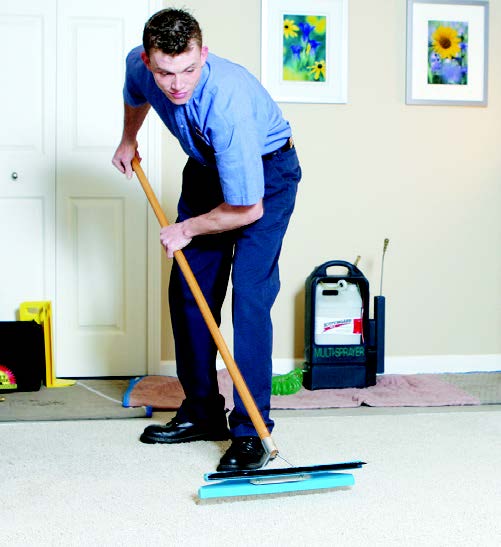 STEP 14. FINAL GROOMING
We will groom your carpet to restore its natural appearance and softness everyone loves.
OPTIONAL STEP: SPECIALTY SPOTTING
We are stain removal experts and can remove most stubborn stains, however; there is some risk when using advanced techniques. If a stain is not safely removed, we will consult with you and have you sign a waiver to proceed with a more aggressive approach. We look for your permission to take risks, so you can be at ease with our processes.
CONCLUSION
Repairs
The carpet has been cleaned of unsightly soil and stains. Dangerous hidden contamination has been removed and no unwanted residue is left behind. Having Chet's follow these steps will lead to the best experience you have ever had in your home from any service company while bringing your carpets back to life and to their fullest beauty.
ADDITIONAL OPTIONS
Chet's 7 Step Stair Cleaning Process
Chet's thorough step-by-step cleaning process is applied to carpeting on your stairs in the same sequence of steps that it is applied to your rooms.
Carpet Protector
Always have a protector applied to your carpet when it is cleaned. Textiles that are not protected are prone to premature soiling, permanent stains and ultimately a shorter life. Chet's Cleaning is licensed by both 3M and Dupont and offers a 1-year written warranty with the application of Dupont Advanced brand.
Specialty Spotting
We have the expertise to safely remove many stains that other cleaners leave behind.
Pet Odors
Spots, stains, and odors caused by pets are safely removed. Ask about our pet odor removal guarantee!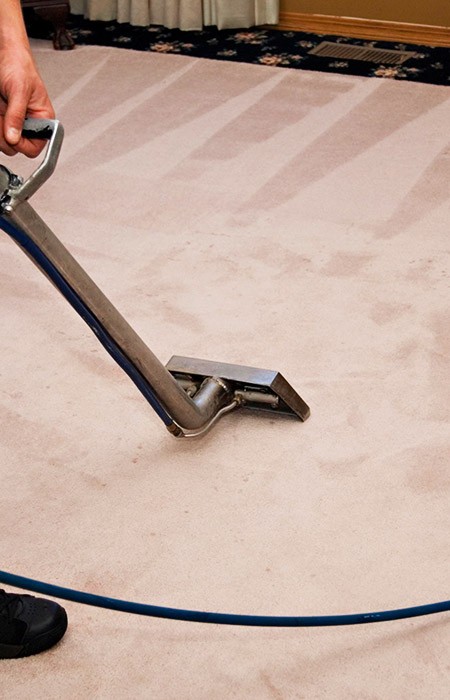 CRITICAL QUESTIONS WHEN SELECTING THE RIGHT CARPET CLEANING COMPANY.
Do they clean according to IICRC standards?
Do they rake and pre-vacuum to remove deeply embedded soils?
Do they move furniture as part of their service?
Do they pre-condition your carpet, especially areas that soil heavily?
Do they hand scrub hard-to-reach areas like edges and borders?
Do they steam rinse to remove and neutralize any residues that may be left in your carpet from the previous cleaning?
Do they use carpet dryers to return your carpets to use as quickly as possible?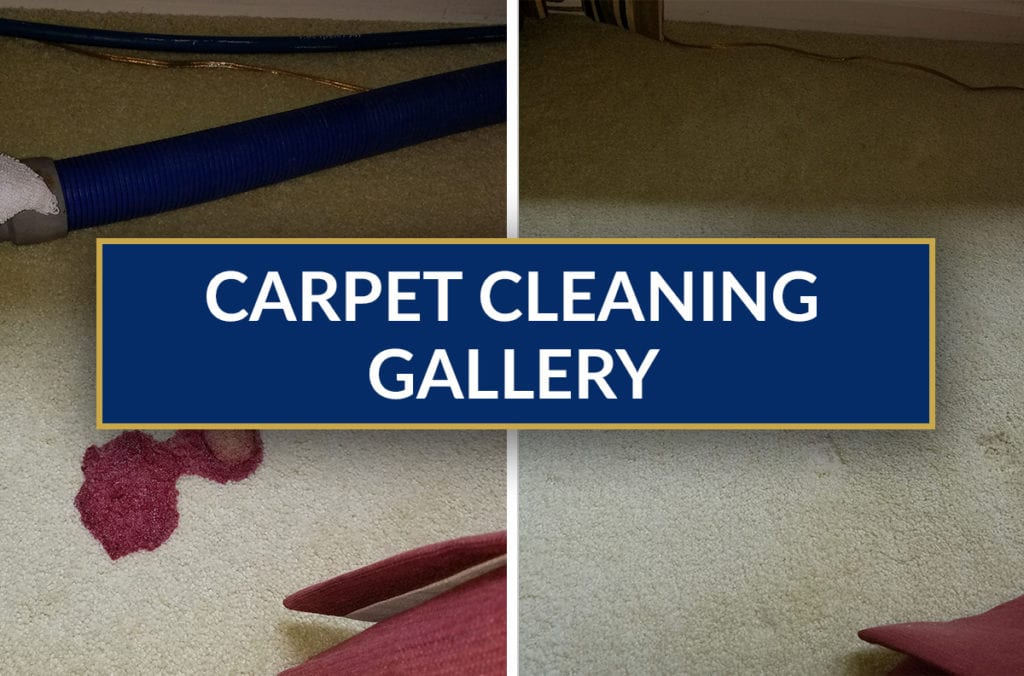 FAQS
Why Should I Have My Carpets Cleaned?
Your carpet's life can be extended just from a routine professional cleaning. Many carpet manufacturers require this when it comes to satisfying the integrity of their warranties. When cleanings are avoided, your susceptible to holding in even more dust, dirt, dander and allergens. Getting regular cleanings can restore the original look and luster of your carpet.
How Often Should I Have My Carpets Cleaned?
It depends on the household. If your home has children, pets, smokers, or just a large family in general, you will need a cleaning more often than the alternative. Usually, it's about every six to twelve months.
What Should I Do To Prepare For The Carpet Cleaning?
We strongly recommend that you vacuum beforehand, though it's not mandatory. If you don't vacuum, please make sure all visible debris is removed. We will move most furniture if necessary and within reason. Therefore, bookcases, fish tanks, armoires, etc. will not be moved. Please remove all fragile items and décor, so we don't accidentally damage any of your belongings.
If you have certain spots of concern, let us know so we can give them special treatment. Also, we're animal-lovers, but if you don't think your pet will love us, please put him or her in a separate area for safety purposes.
Will The Cleaning Take Care Of The Carpet's Odors?
Our cleaning process will remove most, if not all, of the usual odors. Some other odors that are more stubborn, like from pets, can linger, which can be knocked out with a deodorizer.