What's So Different About Chet's?
We have the expertise to clean stone, tile, and grout more thoroughly and safely than anyone. There are several essential steps that must be followed to get the most soil and contamination from porous stone and grout. It takes the proper cleaning solutions, dwell time, cleaning steps and equipment to get the best results. We have the most knowledgeable and caring cleaning technicians that outperform the rest. We also do small test areas before proceeding to make sure that you will be delighted with the outcome.
Critical Questions to Ask When Selecting the Right Professional Tile and Grout Cleaning Service
Do they Pre-Qualify what the end results will be by performing a sample area?
What kind of protection do they provide for the other areas over which they may run hoses?
Do they pre-agitate grout lines prior to cleaning?
Do they pre-spray or are the detergent and rinse combined in one step?
Do they have special tools for performing difficult jobs such as edge, wall, and countertop tools?
Our Process
STEP 1: Inspection
We inspect to determine the type of surface we are cleaning and to select the appropriate cleaning product. We also look for cracks or chips in the grout to bring to your attention.
STEP 2: Move Furniture
We move most furniture, although there will be extra charges for moving appliances and heavy furniture.
STEP 3: "Magic Square"
We will pre-clean one of the worst areas to determine that the results are what you expect. Most of the time the results are dramatic, however, if the grout was not sealed and is deeply stained no amount of cleaning will remove deeply set permanent stains.
Benefit: We would rather test a small area than spend hours only to find that the results were not up to your expectations. In some cases, there could be a minimum charge incurred.
STEP 4: Pre-Clean (Wash Step)
The appropriate cleaning agent is applied.
Benefit: Only safe nontoxic cleaning solutions are used, they will safely loosen, emulsify and suspend deeply embedded soils.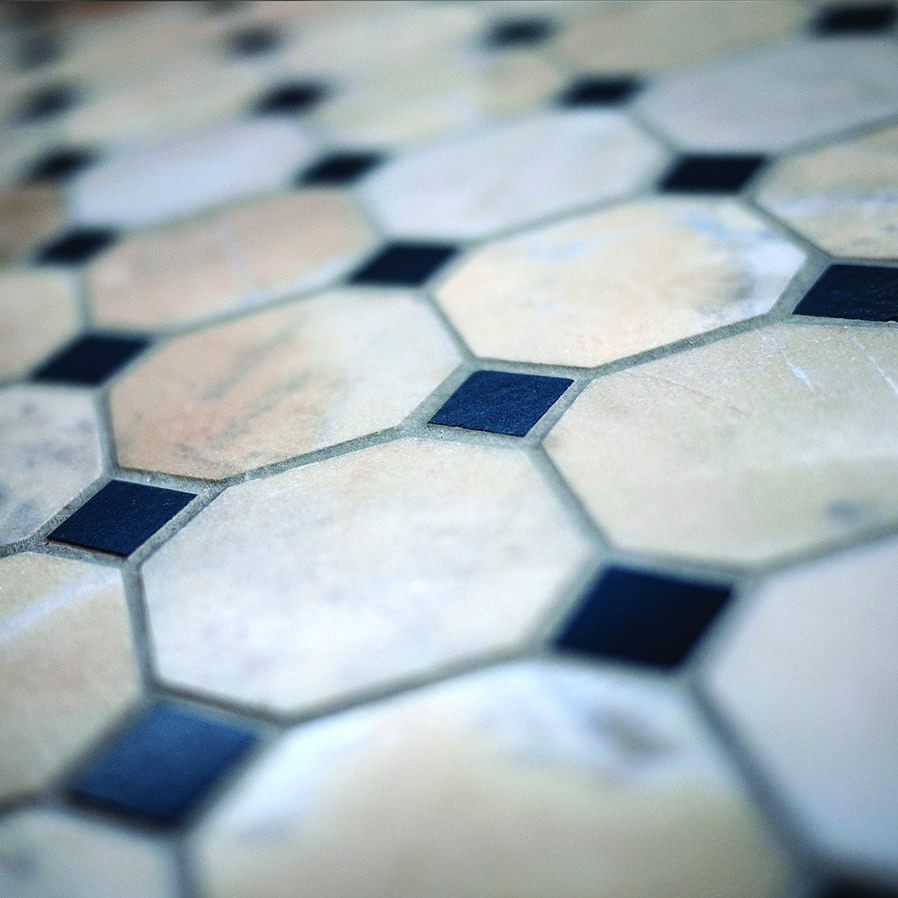 How To: Daily Mopping
STEP 5: Agitate
A special grout brush and machine are used to agitate the solution.
Benefit: This step further loosens ground-in soil.
STEP 6: Dwell Time
The cleaning solutions are allowed ample time to work their magic.
Benefit: Allowing cleaning agents more time to penetrate deeper into porous grout and stone is the only way to completely loosen deeply embedded soil and stains.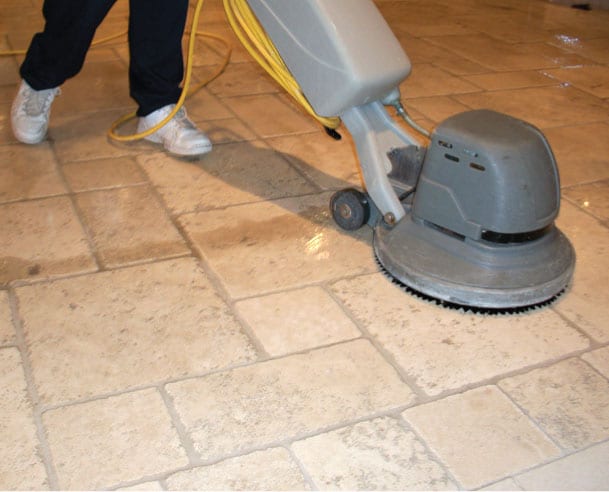 How To: Heavy Duty Mopping
STEP 7: Edge / Corner Detailing
We have special tools designed to get into edges, corners and walls.
Benefit: Nothing is missed, difficult areas that may have been neglected are now cleaned.
STEP 8: Clean Rinse and Neutralize
We clean rinse and neutralize in one dramatic step. We employ a "Turbo Tool" that uses a hot, high-pressure solution that safely power washes and immediately extracts this soil-laden water away.
Benefit: This technology when powered by our powerful truck mounts has been proven to be the safest most effective method of cleaning these hard surfaces. There is absolutely no mess and the floors are dry within minutes.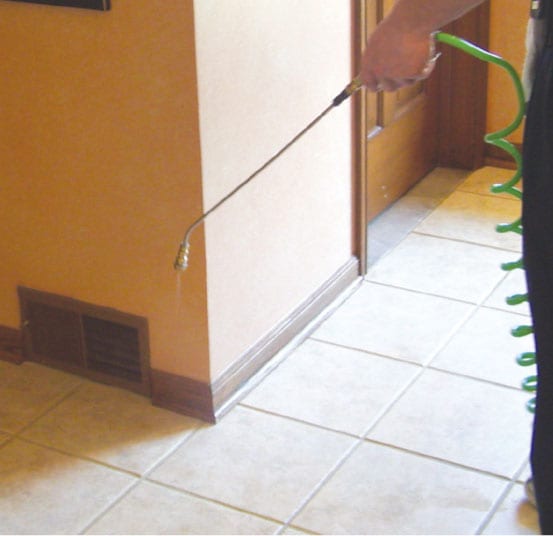 Optional Services
Grout Sealer
Prevents soil and stains from penetrating into the porous grout where they become permanent. It
is highly recommended that all grout be sealed.
Stone Enhancer
Enhancers give slate and some types of stone a deep, enhanced wet look without leaving a film on the stone.
Minor Repair on Grout