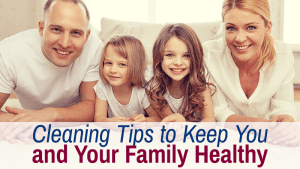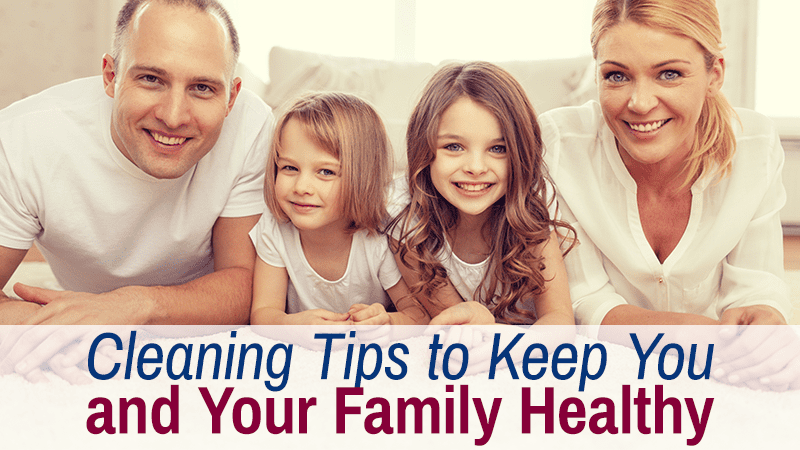 Are you sick and tired of cleaning your home? Well, unfortunately, if you don't clean your home well enough, you can have a difficult time keeping your family and yourself healthy. Every year, thousands of people get sick from the bacteria in their own homes. But with proper cleaning, you can help to reduce many of the illnesses these germs cause.
Hotspots for Dirt Inside Your Home and How to Clean Them
It is possible to improve your health by focusing on keeping these germ-filled items spic-and-span.
Vacuum Cleaner. Do you think you are removing dirt and allergens from your home every time you run the vacuum? It is actually more likely that you are increasing the amount of indoor pollution. To prevent spreading germs, you need to frequently change your vacuum cleaner's bags or canister and make sure to use a vacuum with a HEPA-approved filter to reduce the number of respiratory irritants in your home.
Bedding. The idea that your bed can make you ill is frightening. After all, you spend hours each night curled up under the sheets. But the truth is your bedding is full of fungi spores, dead skin cells, urine and fecal matter. In worse cases, your bedding can contain dust mites and the possibility of bed bugs. Keep your bed as clean as possible by always changing your bedding at least once a week, and more often if you are sick.
Fridge. Have you ever found something black and slimy in the corner of your fridge you were afraid to touch? It is disgusting, right? Well, rotting food is not the only health danger lurking inside your refrigerator. The typical fridge drip pan is full of spilled drinks, bits of food and water from the defrost cycle. This bacteria soup is an ideal breeding ground for germs. Pull out and sanitize your drip pan at least once a month.
HVAC system. A filthy heating and cooling system is one of the leading causes of home-related illness. Residue water from running the A/C collects in vents resulting in mold and mildew developing. When you turn on the heating or cooling system, all of these allergens spread throughout the entire home. It is a good idea to have professionals clean your HVAC system and vents every couple of years.
Door Knobs and Countertops. People come into contact with door knobs and countertops more regularly than just about any other area of your home. Touching these surfaces is an easy way to transfer germs among family members. Give these areas a good cleaning daily to help reduce surface germs.
Chet's Cleaning can help you protect the health of your family by giving your home a deep cleaning. We have been serving the Metro Detroit area since 1986. Contact us today for a free consultation!.