If you are to clean your window treatments, it's advisable to do it right. It is the best way to remove dust, hair, dirt or any other debris from your signature pieces and fabrics. Some people do it right, and others get it wrong. Below is a look at how and where most of us go wrong.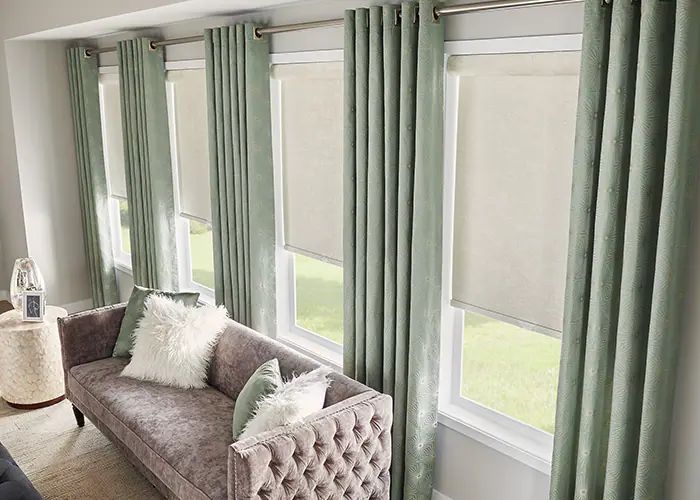 Using harsh chemicals
Resorting to harsh industrial cleaners to clear deep stains or remove discolorations could do more harm than good. The harsh power cleaners can ruin and further discolor blinds,shades or curtains altogether. If you have heavily stained window treatments, contact a professional cleaning service for heavy-duty cleaning.
Ignoring cleaning and care instructions
Almost every window treatment comes with its own special instructions on how to clean and maintain. Based on the material, it could be as simple as vacuuming the dust or using a damp cloth. Regardless of what you think you know, ensure you follow the instructions given.
Not testing the cleaning solution before using it on visible areas
When it comes to your window treatments, it is necessary to test the product you want to use. Select a part of your blind that's not easily noticeable and apply the cleaning solution. Leave it for a few hours and later check for any changes in color or damage. To be safe, if there are any changes, do not use it. Some cleaning companies are willing to offer free samples for testing, so feel free to contact them before purchasing a cleaning product you are not sure of.
Soaking and using excessive water on the window treatment
As much as water is important in cleaning the window treatment, too much of it can stain or discolor the fabric. Make sure you completely wring out the cleaning cloth before cleaning the window treatment, especially wooden blinds, which soak up the moisture. Always use a dry cloth to wipe off any excess moisture.
Not giving immediate attention to stains/spills
In case of any spills or splashes on your window treatment, clean in it as soon as possible. If left to linger for long, the liquid will settle in the fibers of the fabric, resulting in a big stain, which will be difficult to clean. Get a damp cloth immediately and wipe the blinds to soak out as much as liquid as you can. DO NOT rub it as this is likely to cause a deeper stain. You can also use spot-cleaning treatments to prevent permanent damage. If you don't notice the spots until much later, forget about regular cleaning and get a qualified cleaner to do the work for you.
Cleaning window treatments may seem as easy as just vacuuming or wiping them. However, you, risk damaging them if you don't know the correct cleaning products for your fabric. If you are unsure of anything regarding window treatments-from cleaning to the best window fabric to purchase-feel free to contact us.