Purchasing a good quality sofa is a significant investment these days. You want to be sure your sofa looks and feels its best because it is a place where you and your family will gather, relax, and unwind. With the high traffic furniture sees, it is inevitable that a spill will occur at some time (especially if you have kids or pets!). No one wants to have to put a plastic cover over their sofa to keep it safe (talk about uncomfortable), so here are a few upholstery cleaning tips, you can do to help keep your furniture clean:
Use a Stain Guard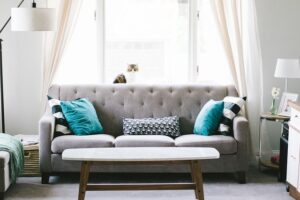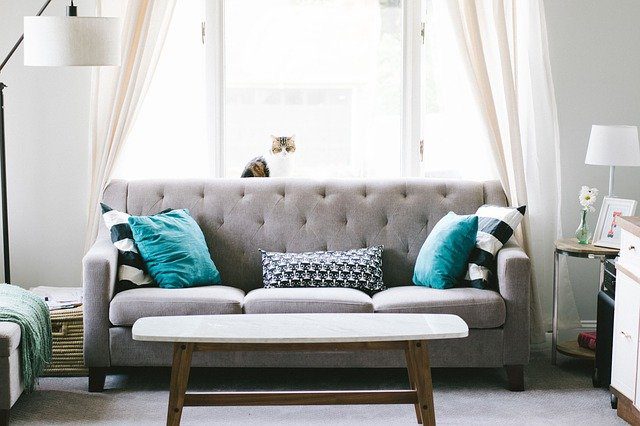 Upholstery Cleaning Tip #1, Stain guards are one of the best ways you can protect your furniture from being stains and spills. There are a lot of stain guards out there, so it is important to pick the right one that won't discolor or damage the upholstery. If you are unsure of what one to use, you can always call Chet's Cleaning. We specialize in safe and effective furniture cleaning, and are always ready and happy to help.  
Pay Attention to Fabric Types
Upholstery Cleaning Tips #2, All upholstery materials are not created equally. When looking for durability and stain resistance, you should consider fabrics with higher man-made fiber content. Natural fibers and textiles hold on to stains much easier than synthetic fibers. Also, synthetic fibers tend to be stronger, which makes them more durable when spills do happen.  Leather may seem like a good option since it can be wiped down easily, but keep in mind that not all leather is the same. Leather is prone to scratches, so it requires special treatment and creams to keep it in good condition. The last thing you want to do is ruin your furniture when attempting to clean up a spill or spot, so be aware of what fabric your piece is made of and be sure to follow cleaning instructions for that specific material. The best thing you can do for your furniture is let the professionals at Chet's Cleaning handle the big stuff. We know how to identify the material your furniture consists of, and have safe cleaning supplies and techniques for all different fabrics so we can ensure that no damage is done when getting your furniture clean. 
Upholstery Cleaning Tips: Have Rules in Place
Upholstery Cleaning Tips #3, Some people eat dinner on their couches, while others do not let anything near them. While banning food and drinks from furniture may seem a bit extreme, it is actually one of the best things you can do to protect it from spills and stains. If eating/drinking on the sofa is part of daily life in your home, consider putting a blanket down to cover the sofa while you have items on it that could spill. The same should apply with pets. If pets are allowed on your furniture, you could protect it the same way by laying a blanket or cushion down over the sofa for your pet to sit on. Whatever rules you decide to have for your furniture, be sure to stick with them to keep them clean. It is important to remember though that accidents will still happen, and furniture is meant to be lived on, so whether you have strict rules or it is a free-for-all when it comes to your furniture, the best way to keep extending the life, quality, and look is to schedule regular professional furniture cleaning. This keeps dirt, debris, and everything else from getting embedded too deep into the fabric, and makes your furniture look and smell as good as new. 
Upholstery Cleaning Tips: Address Any Spills Quickly
Upholstery Cleaning Tips #4, You should get spills cleaned up as quickly as possible, before they have a chance to seep further into the fabric. Gently remove anything on the surface and avoid scrubbing. Scrubbing your upholstery can actually push dirt and stains deeper into the fibers, while also creating friction and damaging to the fibers themselves. Be gentle, and use a stain cleaner to help lift and remove the stain. For persistent stains that you are unable to remove on your own, call Chet's Cleaning. We can help remove or reduce the appearance of even the toughest stains. 
Keeping your home and furniture clean and healthy is our number one priority. If you live in the Detroit area let Chet's Cleaning take care of you!