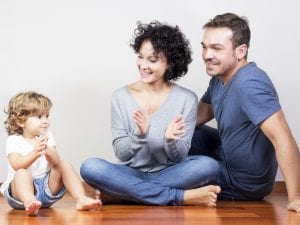 Can you believe 2016 is nearly over? Us either! It's been another busy and successful year for Chet's, providing our customers with hardwood floor cleaning services throughout Metro Detroit! Every year, we watch new flooring trends come in hot, and other trends fade into the background. We also do our fair share of cleaning those types of floors that never go out of style – like quality carpet and gorgeous hardwood.
Over the last several years, darker hardwood floors have been in style, and lighter wood has felt pretty "passé" … but flooring experts predict that is all about to change! According to the "flooring inc" blog, gray finishes are going to be the star in 2017, followed by blonde, then dark wood coming in as last on the spectrum. It's predicted that more traditional colors and finishes will move aside as homeowners truly look to make bold statements with their flooring choices.
Hardwood Floor Trends
Light floors. Bamboo is extremely popular, and popping up in a number of new builds and remodels throughout the Madison Heights vicinity. They are light, durable, and all-natural. Let's face it, people have less time to clean these days – so lighter floors will do a better job hiding the need for a good dusting between visits from Chet's than darker options.
Angled wood floors. How would you feel if you were touring a home and entered a room where the hardwood floors ran diagonally to the walls instead of perpendicular or parallel? Some interior decorators are adding this twist into their designs to give spaces a more expensive and modern look. Let's face it, the floor is really going to stand out if you do this, so if you want your floor to be the focal point of a room – give this some thought. And yes, we can clean those angled floors just as easily as the rest of the floors in your home.
Traditional hardwood floors have charm and elegance but tend to be carefully sanded to be very smooth. Homeowners going for more rustic décor, however, are now showing some preference for more textured options – whether scraped, brushed, or simply less sanded. This makes floors look unique and almost hand-crafted, and they have a price tag to match the expensive feel they offer.
Satin finish. Some homeowners are choosing to ditch the glossy finish, and opting for a satin finish on their hardwood floors – especially for dark finishes. A middle-of-the-road finish like this tends to be a safe bet if you're hoping your flooring will stay in style for some time because this is a perfect unison between matte and glossy.
Wood plank floors. Think New York City loft in an old warehouse. Wide plank floors are definitely an on-trend option, and the larger the planks, the larger your space will look. Flooring pros predict not only will this trend grow, and planks get longer and wider, they predict this trend is here to stay for years to come.
Reclaimed wood. This is a major part of the sustainable flooring movement. Reclaimed wood is exactly what it sounds like – wood recycled from somewhere else like an old building or even your neighbor's house. However, this trend is already becoming so popular, finding true antique-looking reclaimed wood is becoming increasingly difficult and expensive. We expect this trend to stick around for a while.
As always, no matter the finish, the wood, or the design, Chet's Cleaning has the right tools and expertise to keep your hardwood floors looking as glorious as the day they were installed. If you live in the metro Detroit area check out our range of cleaning services and contact us today for a free consultation!