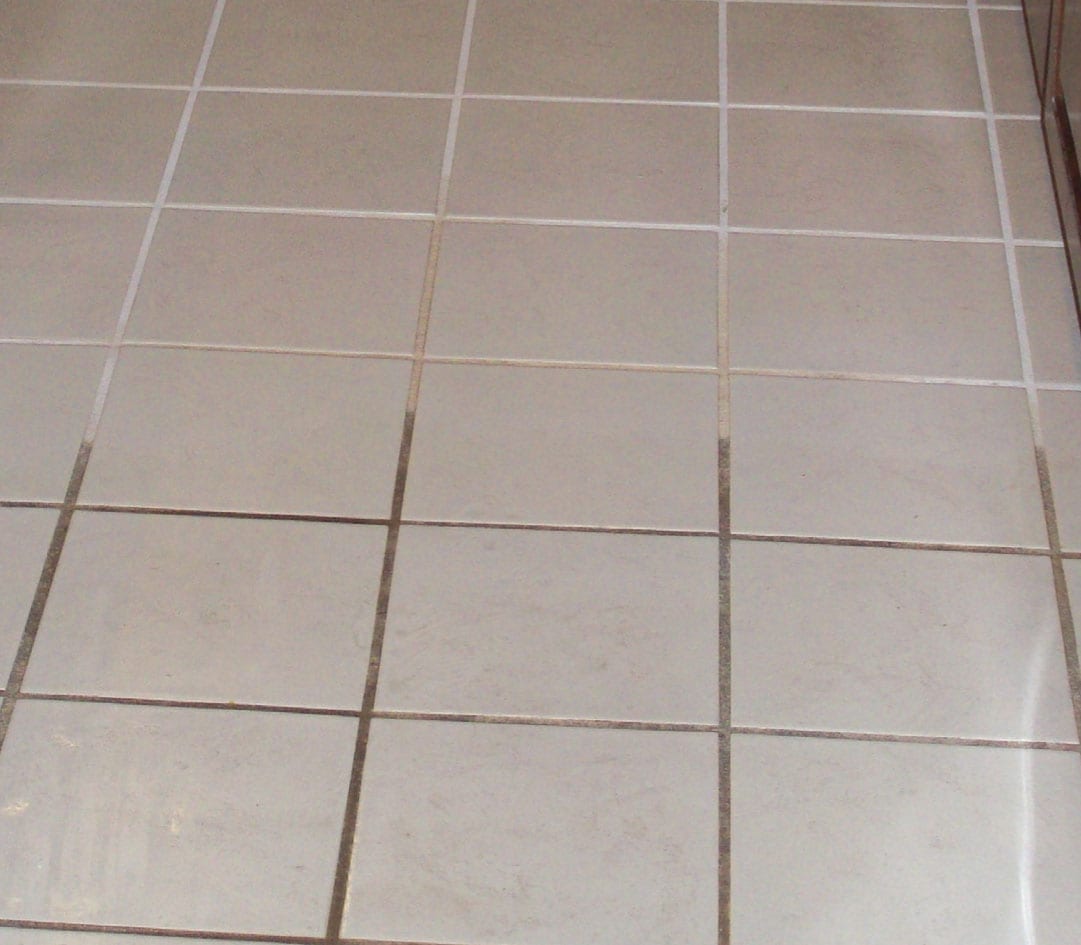 Grout is a mortar used to fill the empty spaces between ceramic and stone tile surfaces. Over time, grout collects dirt and vacuuming and mopping won't get your grout completely clean. Having a cleaning company come out and clean the grout is ideal, but you will still need to maintain the grout between those professional appointments.
What you should know about grout.
The properties of grout impact the maintenance of the floor no matter what type of tile you choose to use.
Water, dirt and spills seek the path of least resistance and can easily get trapped in the grout.
Grout is by far one of the most difficult surfaces to maintain.
Routine Maintenance
Between professional appointments, you will need to keep the grout clean. If you have a stone or ceramic floor, you should sweep and mop the floor on a regular basis with a neutralized cleaner or a cleaner specially designed for your stone or ceramic floors.
If you have a tiled floor in the kitchen, you can use the same method as above, but you will want to use a cleanser that has a degreaser. If you are cleaning a tiled floor in a bathroom, you can also use the same routine as above, but your cleaner should have a sanitizing agent.
When mopping tiled floors, it is important to remember that water and cleanser will pool into the areas of grout. Make sure you remove as much of the cleaning agent from the grout as possible. The best method is to use a wet vacuum and then a damp mop. Make sure to wring out the water in the mop. The fiber from the mop will absorb more liquid from those low-lying grouted areas.
Over time the grout will become recognizably soiled. This is the best time to call in the professionals. A professional tile cleaning company can scrub the grout with a machine designed for grout dirt removal or use pressure washing to rid the grout of dirt.
Overall, the best way to keep your tile floors looking their best is to clean on a regular basis and bring in the experts once the grout begins to look dingy and dull.