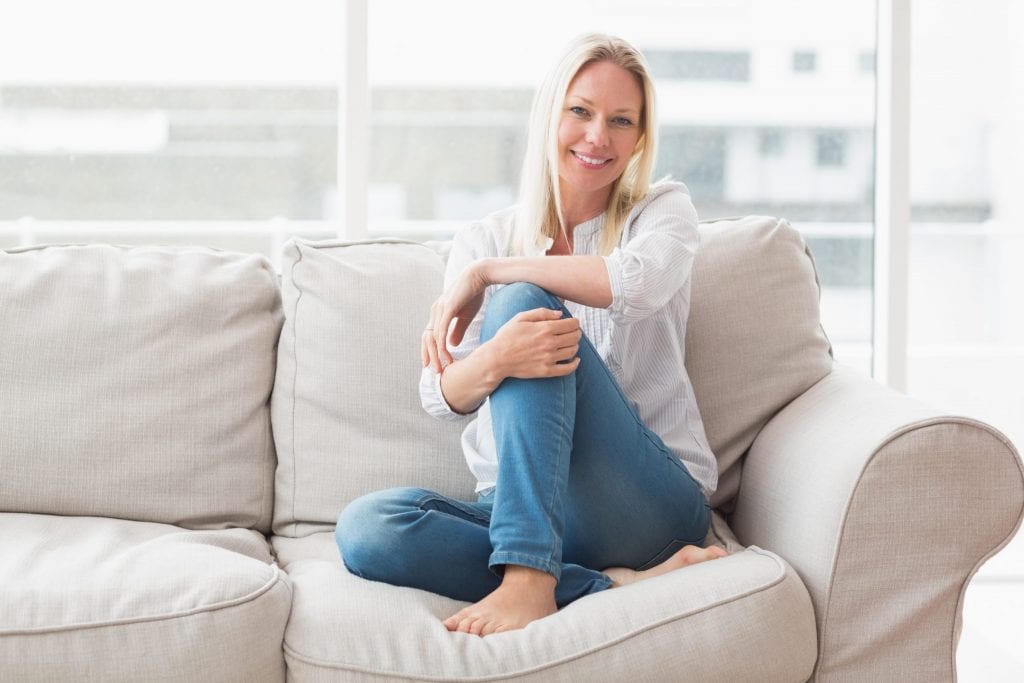 Whether it's carpeting, rugs, draperies, or furniture, you have invested good money into your delicate fabrics. Keep your premium fabrics looking their very best by choosing professional fabric protection. Read on for reasons why investing in premium fabric protection is worth every penny.
1. Vacuuming is More Effective
Protected fibers repel even dry soil, so vacuuming is more effective when they have been protected. Most of us don't vacuum often or thoroughly enough and we need all the help we can get.
2. Easier and Safer to Clean
Protectors prevent stains and soil from penetrating deeply so safer, gentler cleaning agents can be used. When we want to really clean things around the house, we often turn to harsh or abrasive chemical cleaners to really get the stains out. However, these types of products can be damaging to your delicate fabrics, unsafe for pets, and even unhealthy for humans to inhale. A professional cleaning service knows exactly which products to use for the best results while also remaining safe to use in your home. If your young children and furry friends spend a lot of time on your furniture, you definitely want to ensure the products being used are safe. Professional cleaning services can get your fabrics clean without harsh chemicals and it is much more effective when they have had fabric protection applied..
3. Prolongs the Life of Your Fabrics
Proper treatment and cleaning will lengthen the lifespan of your fabrics. Improper cleaning can lead to premature wear. Cleaning your fabrics properly will ensure they look better for longer. Plus, professional cleaning services know how to take care of fabrics and clean with caution. Vigorous rubbing or abrasive products can actually do way more harm than good. When done correctly, regular maintenance of your drapes, rugs, or furniture can mean a longer healthier life for your investments.
4. Protects Against Mold and Bacteria
Your fabrics may look clean but how clean are they really? Fiber Protector ( Diamond Level) repels bacteria and mold from adhering to fibers. Wiping away a stain isn't all there is to it. A professional cleaning service will use steam and safe cleaning products to make sure bacteria are killed and mold doesn't begin to grow on your fabrics. Mold is extremely harmful to your health so every effort should be made to ensure your fabrics are free of both mold and bacteria. You can count on a good professional cleaning service to fully disinfect your fabrics so they are as clean as they appear.
5. Protects Against UV Damage
Many people don't realize that UV rays that filter in through the windows are actually very damaging to fabrics and even flooring. Fiber Protector ( Diamond Level) can help prevent the unwanted fading of premium fabrics that happens as a result of consistent exposure to harmful UV rays. However, we always recommend quality window film for the most effective protection against UV damage. The newest films are almost invisible and offer over 90% protection. 
6. What Should You Protect
Furniture, including leather. Fabrics and leather are seldom protected from the manufacturer and most are not made to be cleaned thoroughly. So we recommend protecting all of your upholstered furnishings. Fabric protection will make all furniture more practical to use.
Rugs, all types of rugs will benefit from protection, rugs are seldom protected from the factory either and some rugs are made out of Viscose or Rayon which is paper and they won't stand a chance without protection.
Wool carpeting and rugs, although wool is inherently soil resistant It is not stain resistant which means spills such as wine or other colored beverages can easily stain and pet stains can permanently damage wool. Most wool has been heavily processed which removes much of the lanolin leaving it very vulnerable. 
Most wall-to-wall synthetic carpeting is protected from the factory so when they are new we don't recommend protecting them. However, after several cleanings or about 3-5 years some of the factory protection wears off and it is recommended to reapply protection.
Draperies and other window treatments, we don't recommend protecting most window treatments unless they are in an area that is very susceptible to spills or stains.
7. Different Types of Protectors
There are water-based and solvent-based protectors, generally speaking, solvent-based protectors work better than water-based ones. 
However, when reapplying protectors to synthetic carpeting we normally recommend water-based protectors. They are much more economical and better for the environment when doing large areas of carpeting. 
Solvent Based protectors are much safer to use on fabrics and leather and are more effective, so we almost always use them on furniture. We will recommend solvent-based protectors on most wool carpeting and rugs too.
Fiber Protector America (our Diamond Level Protector)- This is absolutely the best protector available anywhere and we are the licensed applicator for it in the Metro Detroit area. 
Our cleaning consultants can help guide you on the best protector to use for your furnishings.
Guaranteed to Be Worth It
If you hire a professional cleaning service like Chet's Cleaning for your professional fabric protection, you can rest assured knowing that your fabrics are guaranteed to look their best. And you can rest assured that your fabrics are in good hands. Keep your premium fabrics looking their very best with professional fabric protection and cleaning by the experts at Chet's Cleaning. Contact us today to find out what services we offer to help you keep your home looking clean and fresh all year round.