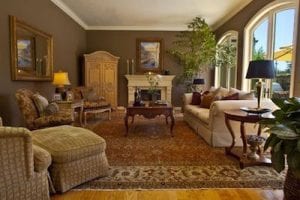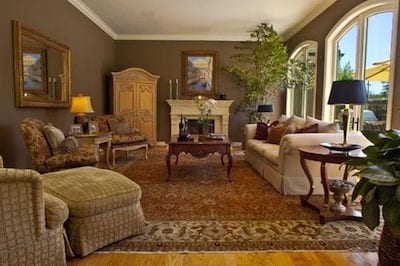 In the Grosse Pointe area, the community values a sophisticated rug cleaning service. They seek qualified technicians that are experienced in cleaning common and oriental rugs to keep them as close to their original condition as possible. There are specific steps that professionals use to keeping rugs clean and fresh. Professional Rug Cleaning services have the appropriate equipment needed to make sure that delicate fibers are protected and cleaned deeply to maintain their colors and feel. Here are those steps:
Inspection
All rugs are inspected for any pre-existing damage. Before and after photos will be taken for comparison.
Appropriate Safeguards
A protective screen is placed over especially delicate or worn areas of the rug. This makes it possible to thoroughly clean the rugs while not damaging them.
Rug Dusting
Remarkably, rugs can hold up to three-quarter pounds of soil per square foot before even looking dirty. To remove the deeply ingrained dirt and soil, rugs are gently vibrated upside down. After this is done, the top side of the rug is vacuumed to remove all the soil that was loosened by the vibrations
Testing
Before ever trying any cleaning solution on your rug, professionals will first spot test to ensure that it will not cause any damage to the rug. This allows technicians to find the cleaning solution that will work best without risking any harm to the rug.
Pre-Treatment
A mild cleaner is utilized to loosen soils and spots in the rug. It is also great for removing odors caused by pets and other spills. Many rug cleaners skip this step or don't do it right causing stains to be left behind or unnecessary damage to occur.
Agitation
The amount of agitation used on a rug will depend on the conditions that it is in. Lightly soiled rugs don't require as much agitation. For rugs that are more heavily soiled we use a mechanical brush or pressure washer. Experts will know exactly how much agitation is needed for a rug so there is no reason to worry about too much or too little agitation being used.
Fringe Cleaning
At the fringe of the rug, special cleaning agents are applied and then washed away using a pressure washer. This is effective at pushing soil out of the fringe of a rug.
Gentle Wash Cycle
Then, the rugs are taken to a 1200-gallon rug washer where any contamination around and through the delicate fibers is removed.
Forced Heat Drying
Towards the end of the process, rugs are hung in a climate-controlled room with plenty of heat circulation. The air circulation prevents any mold or bacteria from growing on freshly cleaned rugs.
Final Detailing and Storage
The rugs will then receive a final inspection before being rolled up and placed inside plastic wrapping keeping them safe in storage until they are picked up.
Now that you understand the rug cleaning process used by most professional rug cleaners, you will know what kind of process is the best process involved. Take a few moments and ask the professional company that you choose about their process and what they do to take care of your rugs. Your rugs are undoubtedly a valuable addition to the atmosphere of your home and you deserve to have them protected. For professional rug cleaners in the Grosse Pointe area, you can always rely on Chet's Cleaning to properly clean and service your rug. Contact us today for a free consultation!