Quality furnishings are a huge investment. A recent survey showed that the average person spends about $8000 furnishing an apartment. A homeowner might average that amount PER ROOM! When you have designer fabrics, antiques, exotic woods, and high-end finishes, it pays to maintain them. You need a team that understands the materials and how to keep your furniture clean. Chet's Cleaning, located in Bloomfield Hills is one such team. 
Professional
Furniture Cleaning
Upholstery Cleaning
Decorating with upholstered pieces can convey luxury, comfort, formality, or a casual attitude. They can also look dingy and worn. To extend the life of your upholstery, clean it professionally every 18 months. Chet's unparalleled reputation as Detroit's premier upholstery cleaner is based upon decades of professional expertise, high-quality cleaning materials, and state-of-the-art tools. We clean silk, linen, velvet, chenille, satin, and other fabrics most cleaners are "afraid to touch."
Leather Cleaning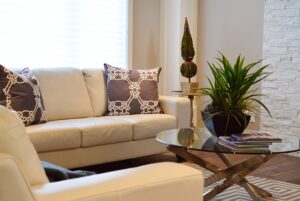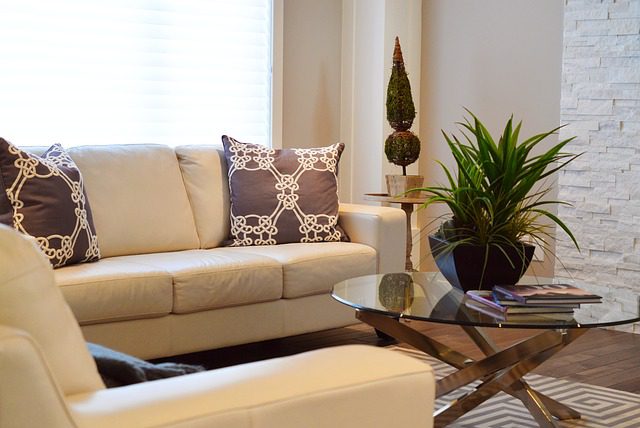 Use a good leather conditioner every six months to a year. Never use harsh soap, cleaning solvents, detergents, or ammonia to clean stains. Never soak the stain heavily with water. All these methods may actually be more damaging than the stain itself. 
If your furniture has been exposed to water for more than an hour or has sat in standing water, get a professional furniture cleaning team out to see it right away. Like wood, leather can fade, stiffen, and crack when placed close to heat sources because it can dry up. Leather will break down quickly; mold can begin to grow in as little as 24 hours.
Leather Repair
Since it is a natural product, damaged leather furniture requires special care. As certified leather restorers, Chet's technicians can repair scuffs, rips, holes, and remove certain inks and severe stains. While most leather repair sites are not "perfectly healed," they can be skillfully blended into existing surfaces to look like natural blemishes — perfectly acceptable artifacts commonly found in all leather goods.
Allergy Relief
Of course, you expect your furniture to look and smell fantastic after a professional cleaning. But if your family suffers from respiratory allergies, deep cleaning is crucial for your health. Dust mites and pet allergens are some of the leading causes. This professional team offers many services and techniques to lower allergens and improve indoor air quality. 
For example, ozone technology can safely remove organic odors from fabrics and carpeting caused by skunk, urine, smoke. Microban is a sanitizing procedure that destroys odor-causing microorganisms. This process is useful in basements or any area where moisture and humidity are prevalent and will improve indoor air quality. 
Chet's Cleaning takes every precaution to protect your home from anything mother nature gives us. Their unparalleled reputation as the area's premier upholstery and furniture cleaner is based upon decades of professional expertise, high-quality cleaning materials and state-of-the-art tools. 
Every precaution will be taken with your home and furnishings, including containing mold within the affected area. Your furniture and upholstery will look better than ever.