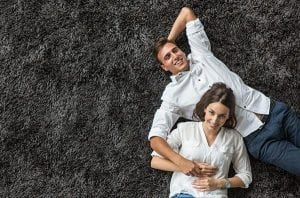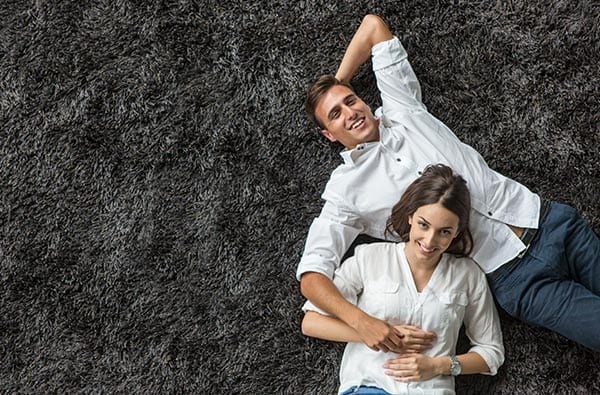 After a few months of living in a home, it quickly becomes apparent where the high-traffic areas are. Well-matted carpet fibers signify our favorite routes to the kitchen and living room. These heavily-used traffic lanes are unavoidable. Every house has them. While rugs can be moved around to promote even wear and tear, carpets obviously cannot. This means that certain well-loved areas look a little extra discolored and matted. Therefore, homeowners should take extra care to maintain high-traffic carpet areas. The team at Chet's Carpet Cleaning would like to suggest some ideas on how.
Take extra care while vacuuming.

Go slow. In our rush to vacuum, we often brush over the spots that need the most attention. Since dirt and dust are the main offenders of damaged carpet, extra vacuuming will do the trick. Vacuuming removes up to 80% of trapped dirt. However, after a carpet is already matted and flattened, it may seem like a vacuum will just further tousle the carpet fibers. While this is true to a certain extent, dirt ruins carpet much more than any excessive vacuuming.
Sweep outdoor spaces.

To minimize dirt on the actual carpet, regularly sweep outdoor areas where dirt may be tracked in. Keep a broom right outside the door to provide a visual reminder of this important task.
Maintain a "no shoes" policy.

Yes, this is hard and may be a bit awkward. Create a custom when visitors come over by politely asking them to remove their shoes. Pretty soon, people will know the drill. Your carpet will be fresher and will last longer. This step works wonders for the carpet. Feet don't carry nearly the grunge that shoes do. Not only will this prevent the high-traffic area from worsening, but it will help all carpeted areas in the home stay fresh and clean.
Reconfigure furniture.

While you can't adjust the carpet like a rug, you can adjust furniture. Furniture adjustments naturally alter traffic patterns and create other avenues for people to travel. Rearranging furniture should happen about every six months for best results. Plus, isn't it fun to have a change every once in a while?
Use area rugs.

If you're not a big fan of rearranging furniture, no problem. Simply buy an attractive area rug or hallway runner. It's much cheaper to replace a rug than an entire room of carpeting. When dirt gets tracked in, the rug will be the main recipient, not the carpet.
Have your floors professionally cleaned. This step is a must. Professional carpet cleaners have access to high-quality hot water extraction methods and equipment to provide a cleaning that can't be matched. Hot water extraction allows water to sink deep into carpet fibers, releasing trapped dust, pollen, grime, and microbes. The water is sucked out, leaving the carpet revitalized. This minor investment will save your carpets and make them last significantly longer. In fact, many carpet warranties require that homeowners regularly have their carpets professionally cleaned. Give us a contact us today for professional carpet cleaning.