Hardwood floors are beautiful and classic, but they can also be a challenge to maintain. If you have hardwood floors in your home, you know they can be prone to scratches and stains. Fortunately, there are many ways to clean hardwood floors without damaging them. If you're looking for an effective way to keep your hardwood floors clean and dust-free, read on! Cleaning wood flooring is a labor of love that requires diligence and patience. People always ask themselves, "what to use when cleaning hardwood floors? What are the best vacuum cleaners to use on hardwood? And wood floor cleaning near me?" If you want to avoid hours of scrubbing every few weeks or hiring professionals to do it for you, there are many simple DIY methods that will leave your floor sparkling, with little effort on your part.
Best Products For Hardwood Flooring!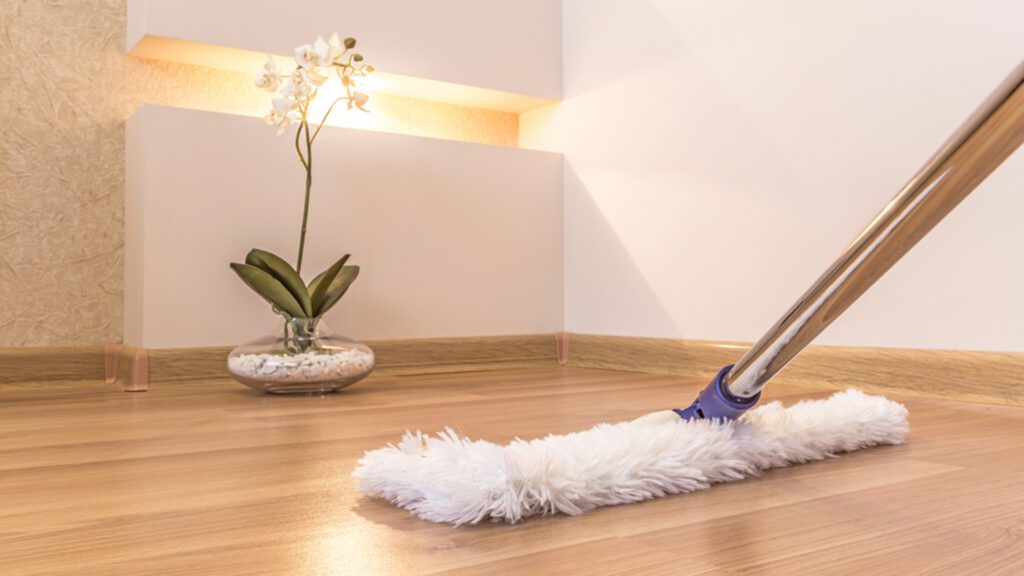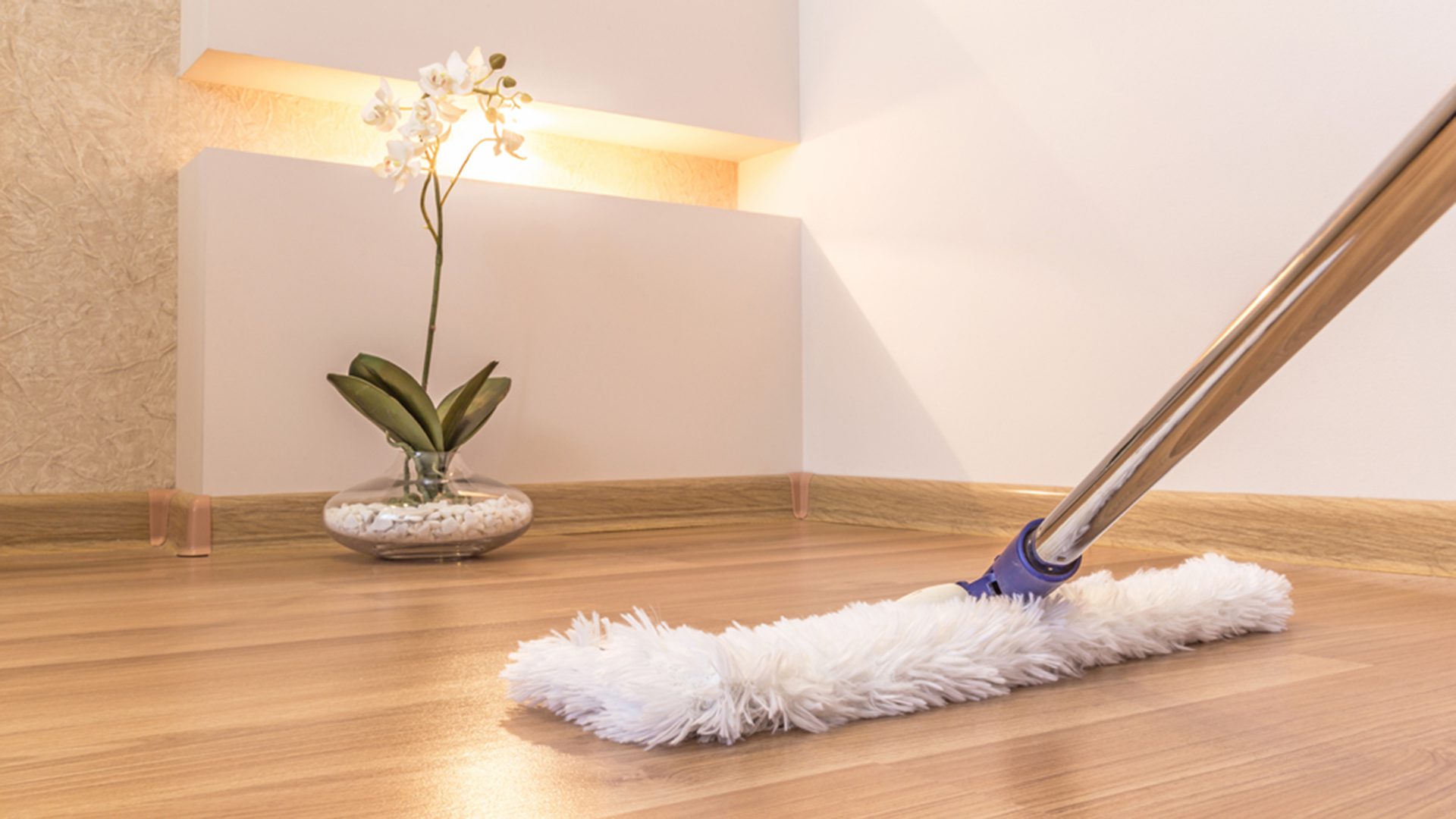 Step 1: Sweep your floors on a daily basis
Hardwood floors that are regularly swept look nicer and last longer. Sweeping is an excellent way to remove dust before it has time to settle and embed itself into the flooring. You can use a broom or a dust mop for this task. A dust mop will get into the grooves of your hardwood flooring, making it an excellent choice for daily cleaning. If you're using a broom, make sure you use a soft bristle brush to avoid scratching the floor. You should also make sure to sweep or dust mop every day if you have pets in the home. Daily sweeping or dusting will not only make your floors look nice, it will also reduce allergens and odors that might be living in your floors.
Step 2: Mop occasionally with a dry mop
If you want to clean your hardwood floors without the use of water, the best way to do so is with a dry mop. The benefit of a dry mop is that it is less likely to leave water stains, which can be difficult to remove. Make sure you use only a dry mop on your hardwood floors. It is also important to use a mop head made of microfiber, which will trap dirt and dust, leaving your floor free of particles. Mops should also be wringed out frequently to avoid leaving puddles behind. This is most effective when done on a weekly or bi-weekly basis. If you want to add a cleaning agent to your mop water, make sure it is one that won't leave a residue.
If you have a particularly stubborn stain or you are not confident in your ability to remove it from your hardwood flooring, it may be wise to hire a professional cleaning service to do the job for you. Make sure to ask about their cleaning techniques and whether they have experience cleaning hardwood floors. Do your research before hiring a professional cleaner and make sure they have a good reputation and a track record of results. It may be wise to hire a professional for your initial cleaning, then employ a regular cleaning schedule after that. Our recommended cleaning company in the Detroit Metro Area is Chet's Cleaning in Madison Heights.
Step 4: Use vinegar to scrub tough stains
Vinegar is an excellent natural cleaning agent. When it comes to hardwood flooring, vinegar can be used to remove tough stains, including scuff marks and gum. For the best results, mix equal parts vinegar and water, or vinegar and white or baking soda to create a homemade cleaning solution designed to tackle tough stains on your hardwood floors. Use a scrub brush to apply the cleaning solution to the stain. Let the solution sit for a few minutes, then use the scrub brush to remove the stain.
Step 5: Try baking soda for an eco-friendly clean
Baking soda is an excellent eco-friendly cleaning agent, and it is an effective tool for cleaning hardwood floors. Make a baking soda and water cleaning solution to mop your hardwood floors. Alternatively, sprinkle baking soda directly over the area you wish to clean, then use a broom to sweep the baking soda into the flooring. Leave the baking soda to sit for a few minutes, then sweep it up and vacuum it up. Baking soda is an excellent cleaning agent for hardwood floors because it acts as a neutralizer, breaking down acids and other chemicals found in everyday cleaning products. Because baking soda is a neutral agent, it will not cause damage or discoloration to your hardwood floors.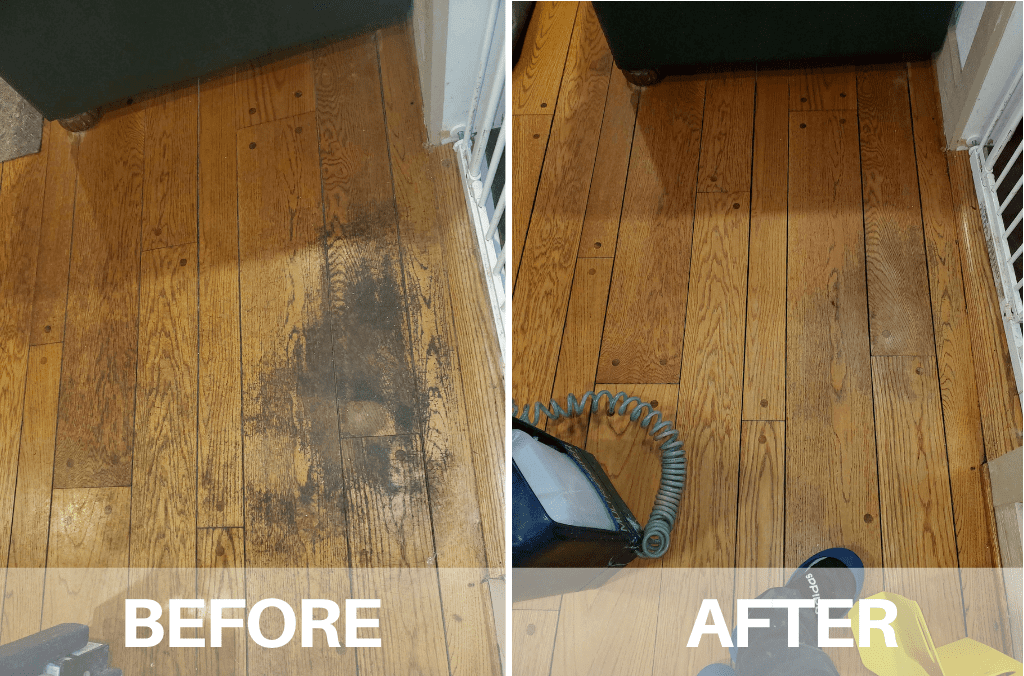 Step 6: Conclusion
Hardwood flooring is a timeless classic, but maintaining it is no walk in the park. Regular sweeping, mopping, and vacuuming will ensure that your floors stay clean and protected. If you want to keep your hardwood floors looking new, regular cleaning is a must. If you keep up with the cleaning, you can reduce the need for deep cleaning and expensive repair costs. For best results, you should clean your hardwood floors on a weekly basis, vacuuming every other day, mopping once a week, and using a hardwood floor cleaner two or three times a year. By following these basic cleaning tips, you'll be able to keep your hardwood floors clean without a lot of hassle. A well-maintained wood floor can be the start of a clean, green and healthy lifestyle for your home. For more information on getting your home clean, please contact us at Chet's Cleaning.