There is nothing like having polished, clean, beautiful hardwood flooring in your home. It can bring together the perfect living space and set the perfect tone for your home. It can also increase the value of your home should you ever decide to sell and relocate.  The downside is, no matter how hard you try, your flooring is going to get scuffed, scraped, and overall worn down from dust, dirt, and traffic. However, getting your flooring professionally cleaned regularly will significantly increase and expand the life of your hardwood as well as preserve and protect it, keeping it beautiful longer. This will make any living space home a more comfortable and pleasant place in which to live, relax and enjoy time with your family.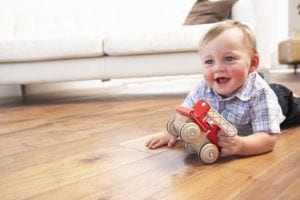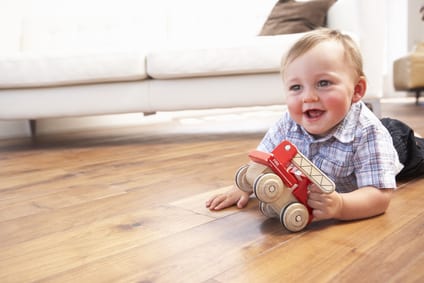 Strong and Sturdy
There are several benefits to hiring a qualified cleaning company to come in and clean your hardwood floors, but the biggest and most obvious one is that it will keep your floors polished and beautifully clean for longer. However, this will not only better the initial look of the flooring, but also keep it strong and sturdy. Like any structure, when dust dirt, grime, or liquid spills get pushed into it, it will weaken them and decrease their shelf life significantly. Having them cleaned regularly by a trained professional will ensure all of the excess dirt, dust, grime, and moisture is removed, keeping your flooring strong and looking incredible.
Lighten Your Load
Hiring a professional company takes the pressure off of you to maintain your hardwood floors. Managing a home is no small task, especially if you're juggling a career and family obligations at the same time. When you call Chet's Cleaning to clean your floors, you can rest assured that they won't be neglected due to your busy schedule. This leaves you with more time to spend with your family. When it comes to floor cleaning, sharing the load saves you time and effort while relieving your stress by knowing the protection and cleanliness of your hardwood flooring is in good hands.
Training and Expertise is Key
Imagine trying to clean your hardwood floor yourself with a nice expensive chemical cleaner only to find out that the cleaner rubbed off the finish and polish of your expensive flooring, making it a significantly bigger project than you started with. Sound like a nightmare right? Well at Chet's Cleaning, we have the proper expertise to know that every hardwood floor is different and consequently needs different care. Expert cleaners know what products and equipment work best on different floor types, which gives them an edge in doing the job right. We can make sure that your flooring is getting a good deep cleaning without causing any damage to the wood, in fact, it will do the opposite. Like previously mentioned, having a professional clean your floors will enhance its strength and make it look AMAZING all while removing scuffs, scrapes, and deep stains.
Even though hiring a professional to clean your hardwood floors is a vital step in keeping them looking fabulous, it is also extremely important that you are doing what you can to keep them clean yourself. This entails sweeping and mopping regularly to prevent dirt, dust, stains, and everything in between from soaking deep into your floor and damaging them. A good broom and mop will increase the shelf life on top of the professional cleaning, ensuring you get as much out of your floor for as long as you can!