Drapery Cleaning Process
Inspect your window treatments for soiling, stains, sun damage, and shrinkage.
Measure length, make drawings and take pictures (on intricate treatments).
Give you an exact quote.
Remove the window treatments properly. (We prefer that your treatments be left up so we can thoroughly inspect the drapery and all related hardware).
Carefully package them for transporting

Many of today's window treatments need to be partially dismantled before cleaning. We have the expertise to ensure that your treatments will be reassembled properly. This comes from many years of making draperies and window treatments.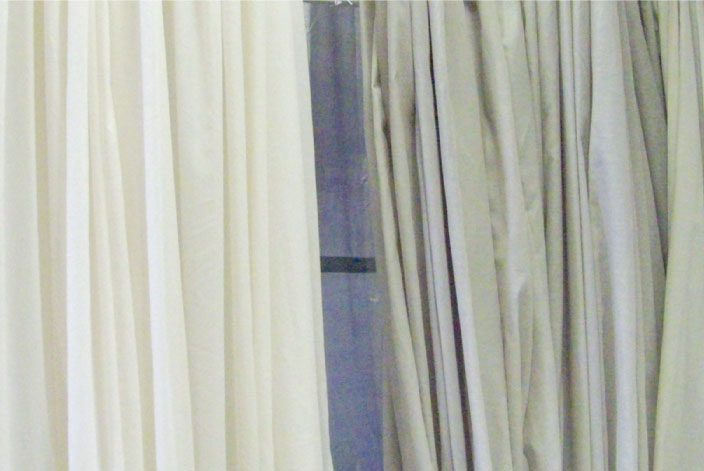 Your treatments will be professionally assessed as to which cleaning system to use. We will pre-spot and pre-treat as necessary.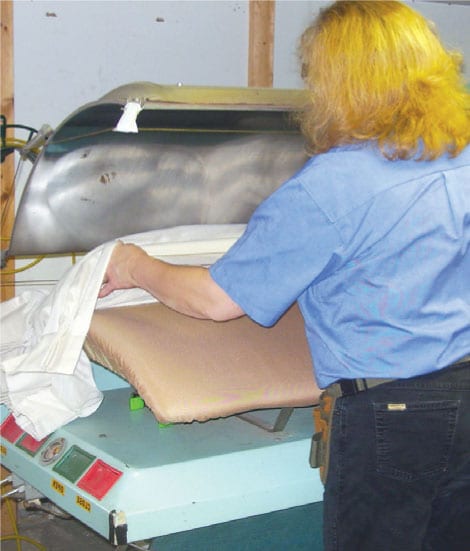 Our highly skilled cleaning and finishing technicians use years of experience to put a finish on your fabrics that make them look and feel like new.
We carefully package all goods to protect against creases and wrinkles.
Drapery & Dry Cleaning
Our custom dry-cleaning machine is programmed for thorough yet gentle cleaning. It also puts sizing into the fabrics to give them that new feel.
Our solvent is highly maintained to ensure that whites stay white.
Sheers & Washable Goods
Our computer-controlled washer is also programmed for thorough yet gentle cleaning. The process also adds sizing into the material, an agent that helps preserve the shape and form.
Instead of using a dryer, which can cause damage to sensitive fabrics, we drip dry all washable fabrics.
Additional Options
Flame Retardant
UV Protection
Pre-Shrink Linings & Fabrics