Upholstery Cleaning Process
All fabrics are tested before engaging in the cleaning process. Materials are examined for possibilities of color loss and bleeding and to ensure that proper fabric size is maintained.
Benefit: By pre-testing the fabric being worked on, our technicians can effectively clean any fabric, yielding the best outcome.
All upholstery is thoroughly vacuumed prior to cleaning. We use the power and health benefits of our truck-mounted equipment to achieve the best results.
Benefit: Upholstered fabrics can hide a substantial amount of unhealthy contaminants that must be removed prior to any cleaning method. These contaminants are impossible to remove once the upholstery becomes wet from further cleaning agents.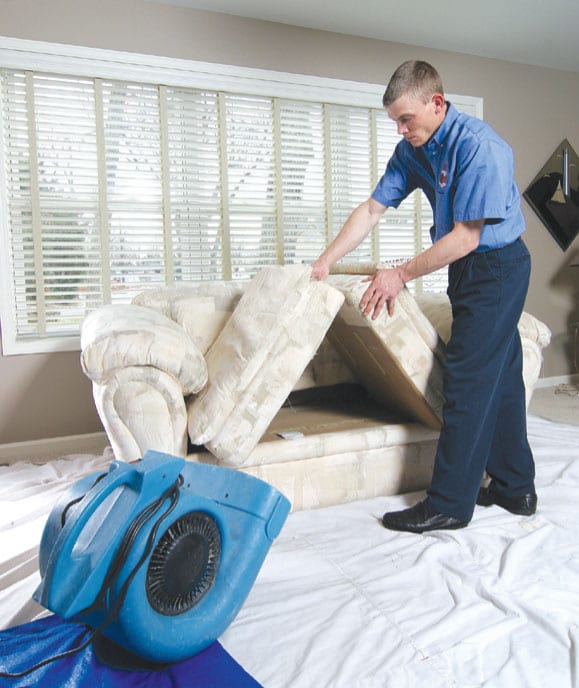 We have at least 4 cleaning solutions available; it is the Pre-Testing that determines which solution is safe and most effective for your fabric. Our experts will only use the appropriate cleaning solution for your fabric. It may be necessary to clean a fabric several times to achieve the desired results.
Benefit: Only properly formulated products can safely dislodge the types of soil fabrics incur.
If necessary the technician will have you sign a waiver if a stronger cleaning solution is necessary to remove the soil or stain(s). WE will only use safe cleaning solutions unless YOU accept the risk of using something stronger. While we are experts, we do not have a crystal ball and cannot guarantee a result, or the unforeseen consequences of using cleaning solutions that did not test safely.
The Pre-Conditioner (cleaning Solution) is agitated into the fabric further loosening the soil and or stain(s). Our expert cleaning technicians use only the appropriate amount of agitation necessary to loosen the soils. they make decisions based on stains, soil level, fiber content and weave to determine the proper method of agitation.
There are 3 levels of agitation that we may employ, Horse hairbrush, gently wiping with a towel or the mechanical agitation of a soft bristle brush. Only a highly trained professional will use the appropriate method(s) necessary for the safest and most thorough results.
Benefit: Stubborn soil that was locked into fibers will be gently massaged out.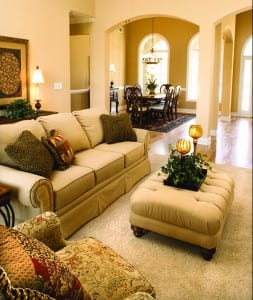 Most Fabrics
This step rinses without wetting the fill beneath the fabric. We employ state-of-the-art extraction tools, like the one shown below, that gently lift the fabric from the fill or foam, ensuring a thorough rinse without harmful over-wetting.
Some fabrics may be dry cleaned and rinsed with the appropriate solvent. Rest assured our highly trained and caring technicians will rinse and extract properly leaving your fabrics as healthy and residue-free as possible.
Benefit: All soil and residue will be removed leaving fabric bright, soft and healthy.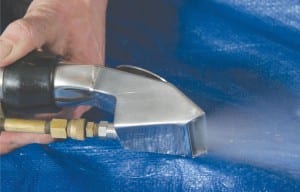 In order to increase drying efficiency, we use air movers directly on each piece cleaned. The faster the material is dried the better the end result. Furniture should be dry within a few hours after the completion of our process, not days, and many delicate fabrics are dry within minutes. Having the ability to speed dry fabrics, allows us to safely re-clean problem areas and quality check the finished results.
We use "Ultimate Protection" a premium protection guard against soil, stains, and Ultra Violet fading and sun degradation. Or…
We use "Platinum Protection LM" this is water-based protection that guards against soil, and stains.
Depending on the fabric type, and fading concerns you and our technicians can make the appropriate decision. Both protections come with a 1 Year Guarantee*.
Benefit: Fabric protection keeps your fabrics clean longer and protects many stains from becoming permanent. This includes fabrics on sofas, loveseats, chairs, recliners, sectionals, armoires, and more.
While no protection makes a fabric sun, stain or soil proof it makes impractical fibers and fabrics more practical.