STEP 1 (P): PRE-CLEAN
A strong cleaning solution is agitated into the floor and immediately extracted.
Benefit: Deeply embedded soil is loosened and removed.
STEP 2 (P,G,S*): DEEP CLEAN
A machine is used that brushes in a deep cleaning solution, then immediately extracts it back up. This process penetrates into the grain of the wood, gently loosening deeply embedded soil and extracting it away. (S*) A mild, no-rinse cleaning solution is used.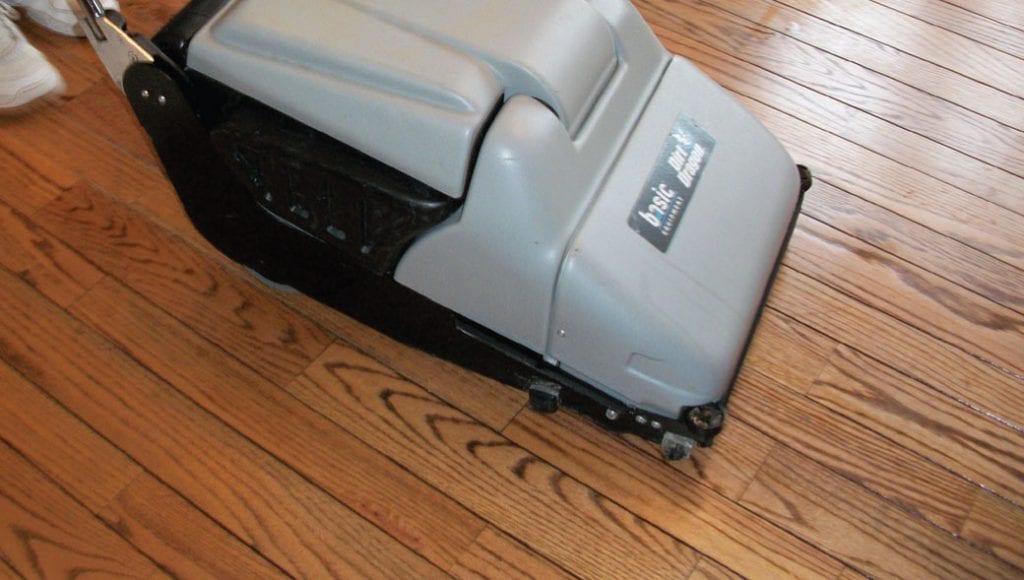 STEP 3 (P,G): DEEP CLEAN EDGES
An edging tool is used with the same solution to clean right up to the baseboards and hard-to-reach corners.
STEP 4 (P): RINSE
The same machine is used with plain water to rinse away the cleaning residue and any remaining soil.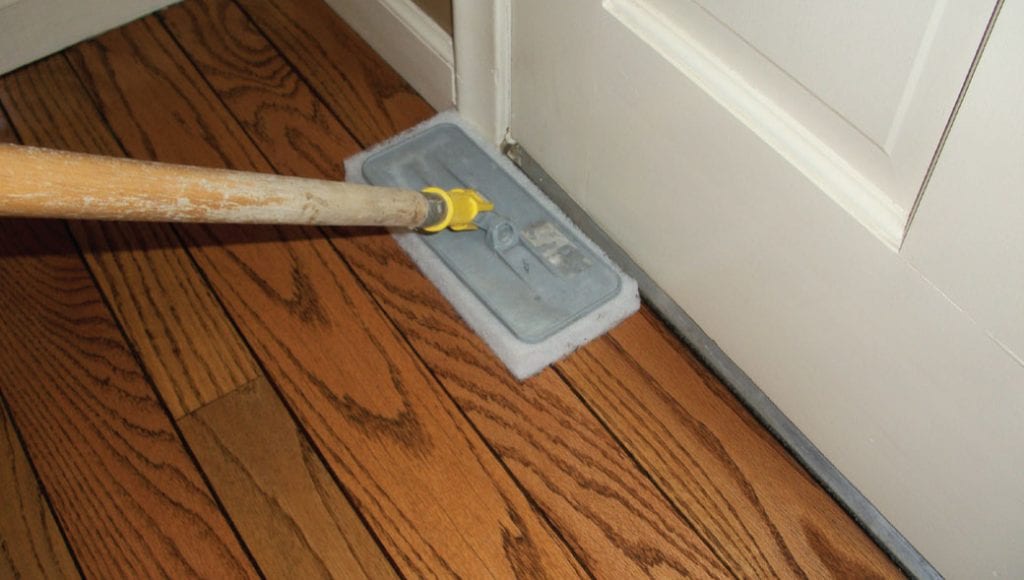 STEP 5 (P,G,S): CLEAN & NEUTRALIZE
A special cleaning agent is agitated in and extracted leaving the floor residue-free and clean.
STEP 6 (P,G,S): FINAL DETAILED EDGE CLEANING
A mild rinse-free cleaning and neutralizing agent is used around all edges and corners.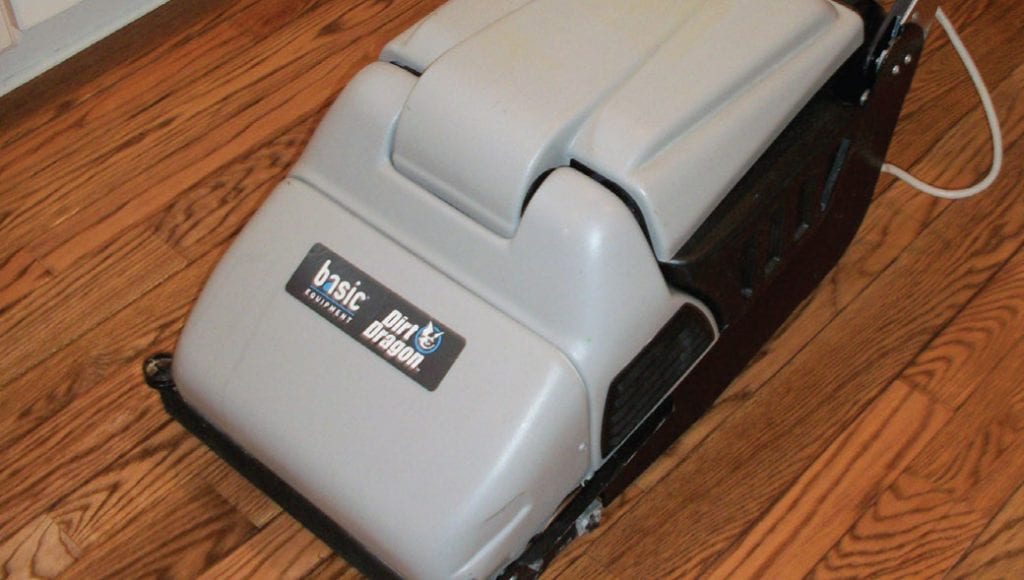 OPTIONAL STEP 7: PROTECTIVE FINISH
This finish is applied, 1 or 2 coats give a matte to a semi-gloss finish, additional coats give a higher gloss. The finish goes on evenly without the problems associated with most floor finishes and dries within 30 minutes.
• Most furniture can be replaced after 1 hour.
• Rugs can be installed safely after 24 hours.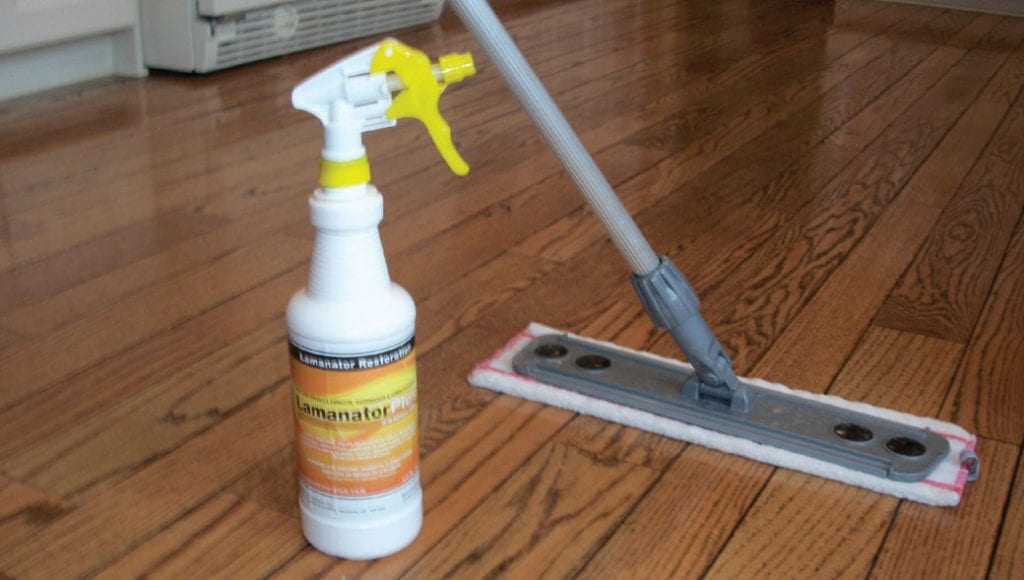 Previous Problem Finishes
Be Aware; Many over-the-counter cleaners have a finish added to them that builds up and creates an unsightly floor that is hard to clean and remedy. They go by these names; Mop & Glow, Orange Glo, Bona Clean & Refresher, Bona Hardwood Floor Polish, Bruce Fresh Finish, OR any other cleaner with a finish or refresher.

We can attempt to remove these finishes at a considerable extra charge. However; it is almost impossible to completely remove all of the foreign finish. If you want a perfectly new-looking floor then only sanding and refinishing will achieve these results. We have several companies that we can recommend for this service.