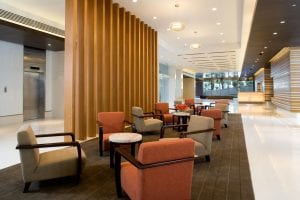 There are many benefits of carpet cleaning and getting it professionally done. It doesn't take much for your fine area rugs to get dirty. Kids and pets are often the reason rugs end up with spots and stains. Clumsy hands result in spills and high-foot traffic tracks in dirt and other debris that fades out the fabric. Rugs hold bad odors from pets and dirt and can cause your home or business to feel less than fresh and welcoming.
Overtime, dirt, dust, stains, and even mold will compromise the look and feel of your area rugs. To keep your rugs in pristine condition, contact a professional rug cleaning service every 6 months to a year to have the precious fabric washed out, effectively removing dirt, bad odors and stains.
Benefits of Routine Rug Cleaning
Rug cleaning services don't JUST clean your area rugs. They help in several ways:
Hygiene 
If you've ever had a pet, especially an indoor pet, you know they shed and can get quite dirty. If you allow your pets outside, they can bring even more dirt and gunk in. Consequently, all the dust, dirt, and stains attract germs and bacteria that can germinate in your rugs. If these bacteria and germs aren't taken care of properly, an infestation problem can occur. You may be thinking, "I'll just vacuum, and it'll be ok." That is not always the case. Bugs, bacteria, and germs can hide deep in the fibers of your rug that vacuuming won't get. To ensure proper and safe removal of bacteria and germs and to ensure the hygiene of your home, make sure to get your rug professionally cleaned. 
Stains
Most of the time, stains are very hard to remove by yourself. Typically, removing a stain yourself results in the spread of the stain and damage of your carpet. In addition, a concoction of chemicals used to remove the stain can damage your rug and decrease its life. Make certain that stains are taken care of by properly getting your rug serviced.
Increase Lifetime
The longer you wait to service your rug the less it's going to last. Dirt and dust can accumulate in a rug over time. In fact, roughly 87 pounds (depending on the size of your rug) can be stuck in your rug before looking dirty. So, if your rug looks dirty it's probably much worse than you might think!  Sand, dust, and dirt can damage your rug over time by acting like sandpaper. Every time you walk on a dirty rug the individual particles of dirt are cutting or tearing the individual fibers in a rug; therefore, decreasing its lifetime. If you wash your rug when needed, it will increase its lifetime. 
In addition to removing the dirt and grime, washing your rug can lead to increased softness. Over time, walking on the rug and the accumulation of dirt can lead to a flat, rough feeling rug. Not cool, right? In order to achieve the softness of the rug like when you first got it, service your rug.
Preventative Rug Cleaning Services
Remember all the bacteria and germs? Well if not taken care of, those can spread throughout the house or grow into more harmful substances. Bloomfield, MI has the tendency to be very warm and on occasion, rainy and humid. These conditions are prime for mold to grow. To avoid this growth, make sure to service your rug when needed.
Overall, rug cleaning is great to increase the lifetime of your rug. Chet's Cleaning specializes in routine rug cleaning services in metro Detroit. They will inspect, decide safeguards, dust, test, clean, restore, wash, sanitize, dry, and detail your rug. They do whatever is needed to restore your rug back to normal. Increase the lifetime of your rug and get it serviced when the time is right!