Is your back-to-school cleaning routine starting to feel like a never-ending process? We know for many parents, the initial rush of excitement over the start of the new school year is quickly followed by months of stress over keeping everything organized. From birthday parties to reunions and report writing, there's always something going on this time of year. With so much going on, it can be difficult to remember to tackle household tasks one at a time. In an effort to stay organized and have time set aside for important activities, parents tend to let other priorities take a backseat. This leaves them tired, rushed and stressed out all at once. Finding the time and energy to get everything done can feel like an insurmountable challenge during this hectic season.
What to Do When You're Overwhelmed With Back-to-School Cleaning?
When it comes to back-to-school cleaning, one of the most common questions we get is "How do I get everything done?" The answer to this question is actually very simple: organize and delegate tasks, and if things are bad, ask a family member to help out! You may have even heard that having others to help out is one of the best things you can do for your school-year-long organizing efforts. Not only will this help you stay focused on the task at hand, it will also free up your energy to tackle other more pressing issues.
Best Time to Refresh the House
Depending on if you have animals or kids, the house each year needs to be refreshed back to a healthy state. With carpet and rugs, there could be pet accidents that aren't showing on the surface but underneath, the whole padding and subfloor can be soaked. This leads to mold buildup which can impact your health, so it is important to deal with accidents right away. There are many pet stain and odor removing products out there, but we recommend using this spot out kit, or buy the Pet Stain and Odor Removal by itself. A good idea to save time and money is to hire a professional. Here at Chet's Cleaning, we use the best carpet cleaner solution for pets. This ensures that its non-toxic and safe for pets and children. This will also help get out the tough stains with dog poop and pee. Another area that might need some attention is the tile & grout. Since grout is a porous material, the dirt and mildew get embedded into it making it difficult to clean. There are many different ways to clean tile and grout properly and many that you can ruin it. We recommend checking out this blog on cleaning Tile & Grout properly. Once your flooring and furniture is in tip top shape, you will notice a drastic change in how you feel in your home. You will be more productive and feel better.
Don't Forget to Give the Kids Some Chores to Help You!
As much as we'd all love to stand back and let our kids take over the entire house, we have to make sure we remain actively involved in the cleaning process. Kids are kids, and sometimes they just don't understand the value of some of the more advanced household chores. This can lead to sub-par housekeeping skills from an early age, which can have negative effects on their future home ownership. Having a routine for kid-friendly chores can help ensure your kids are responsible for doing important household tasks. While there are no set rules for how often you should do chores, most experts recommend giving them a few hours a week during the school year. While the kids can help do dishes, pick up a mess, vacuum, etc.. this leaves you time to tackle the bigger problems, like cleaning stains out of carpets, rugs, sofas, etc. The best option for these bigger tasks is to hire a professional! This will save you time and money by prolonging your investments (carpet, sofa, etc) instead of replacing them every few years, having them maintained will save you in the long run.
How To Tackle Those Summer Stains?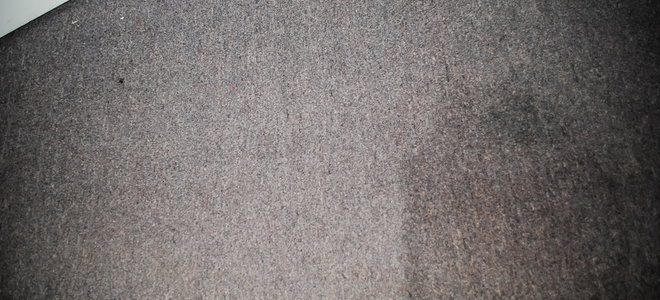 Stains and water spots are inevitable during the warm-weather season. Whether you're hosting a pool party or heading to the beach, water spots are impossible to escape. To prevent stains from developing, you should:
– Wash your clothes at a high temperature with a mild soap or detergent.
– Use a water spot stain removal product to remove the stain.
– Let the stain dry naturally before attempting to remove it.
– If the stain persists, use a mild soap or detergent to clean the area.
– Use a natural stain remover to get rid of hard water stains.
– When it's dry, apply a stain remover to get rid of water spots.
– Plan your outfits ahead so you don't get water spots!
– Sunscreens tend to make water spots worse, so make sure to purchase a water-resistant option.
Just because you're a parent, doesn't mean you have to do everything. In fact, the best way to keep your sanity and spare yourself from becoming overwhelmed is to delegate tasks and responsibilities. Asking your kids to do things can lead to them feeling overworked and stressed out. Fortunately, there are a few things you can do to combat this: – Encourage responsibility and pair programming. When your kids see you delegating tasks, they'll feel empowered to step up their game too. – Let them help out with family chores. Try to structure things so that your kids are helping out regularly and consistently. This will help them to gain confidence and self-esteem while inspiring them to be more self-sufficient. – Be flexible. Let your kids experiment with different techniques. If they mess up, don't be afraid to say "I know you can do better". This approach empowers your kids while giving them valuable feedback on their skills and progress.
Hire a Professional
Do you need a hand keeping your home clean? With busy work schedules, children's activities, and family commitments, finding the time to keep your home as clean as you'd like it to be is sometimes a challenge. A professional luxury cleaning service can help.
A luxury cleaning service can offer services beyond everyday cleanings, like vacuuming, mopping floors and dusting furniture. A luxury cleaning service can provide your home a deep clean that will maximize the lifespan of your furnishings and keep your home looking picture-perfect. A luxury cleaning surface can offer deep cleaning solutions for drapery, blinds, shades, carpeting, upholstery, leather cleaning, and even deep-cleaning of your tile, grout, or wood flooring.
Carpets, rugs and other soft furnishings are the largest air filters in your home and need proper deep cleaning in order to maintain healthy indoor air. Schedule an inspection today and call 248-584-1819 or click here to visit our website.