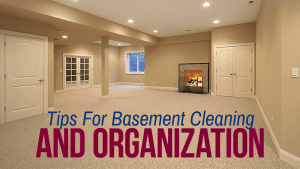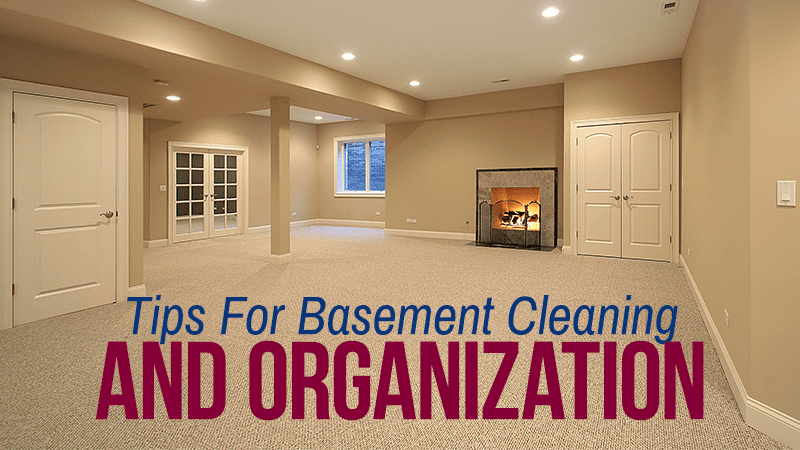 If you are like most homeowners, your basement has become a large, open dumping ground for clutter. The basement is out of sight, so not only is it easy to "hide" things, but it is also the area in many homes that is often in need cleaning and organization. The thought of cleaning out the basement can feel overwhelming, but the following tips will help you get started on your way to having a clean and organized basement.
Stop Adding to the Clutter
The first step to a clean and organized basement is to stop using it as a storage room. The next time you have old toys, broken appliances or boxes of outgrown clothes, ask yourself if you will ever use these items again. If you decide you don't have a reason to keep it, get rid of it. Donate the items, give it to a friend or family member or throw it in the trash, but avoid putting it in the basement.
It's Time to Purge
Sometimes purging, cleaning and organizing the basement is easier when you can picture other ways you can use the space, such as a family room or play room for the kids. Working in one section of the basement at a time, go through every box, every plastic bin and every keepsake in that space. If you don't love the item and have not used it in six months, it's time to get rid of it. Separate the items into three piles: keep, donate and throw away. As you complete each section, remove the items you are donating and throwing out immediately.
Organization is Key
Separate areas into designated homes for the items you are keeping. For example, store all of the holiday decorations in one section. Another area can be for sports equipment and another spot can be used for seasonal items, such as camping gear. Pack the items in sturdy bins and use a permanent marker to label each bin clearly. Do not put anything in the area that doesn't belong there. For example, avoid dropping the sports equipment in the area designated for holiday decorations.
Deep Cleaning the Basement
Once the items have been appropriately packed away in their new home, the basement will need a good cleaning. Work from the top down; use a broom or vacuum cleaner to remove all of the cobwebs, then clean storage shelves, wipe down the walls and scrub the floors. If you notice any water spots while cleaning, make sure to address the problem immediately.
Once you have the basement cleaned and organized, you will have a variety of ways to put the space to good use. For example, by painting and adding new flooring, you can instantly have a new space for the family to gather on game night. To keep the area clean and organized, it is essential that you consider the need for each item you take down there; if you will not use it again, get rid of it instead of starting over with the clutter.
In need of a deep cleaning of those cluttered areas? Contact Chet's Cleaning for your spring cleaning needs!