It won't come as a surprise that health is one of the main reasons to keep places where people live or work clean. Cleaning a home or workplace regularly helps those who experience allergies and can even prevent asthma attacks, which are often caused by pet dander or dust mites. But along with dust and dirt, cleaning helps eliminate microorganisms like bacteria, viruses and mold spores. A 2018 study in the Netherlands even determined another positive impact among office workers, who noted an uptick in productivity when working in cleaner environments.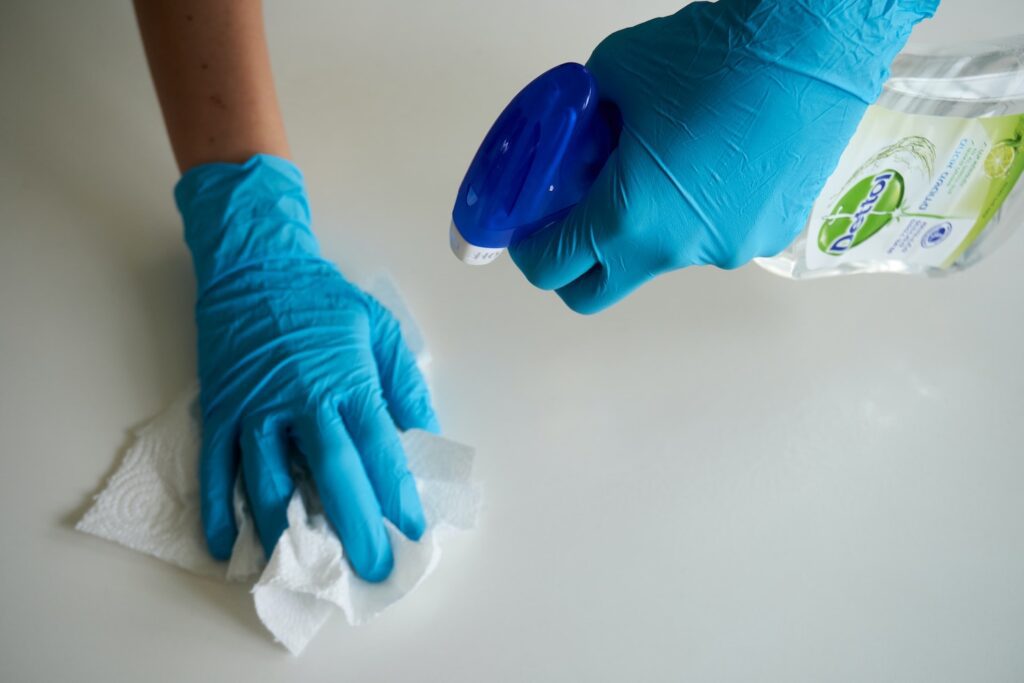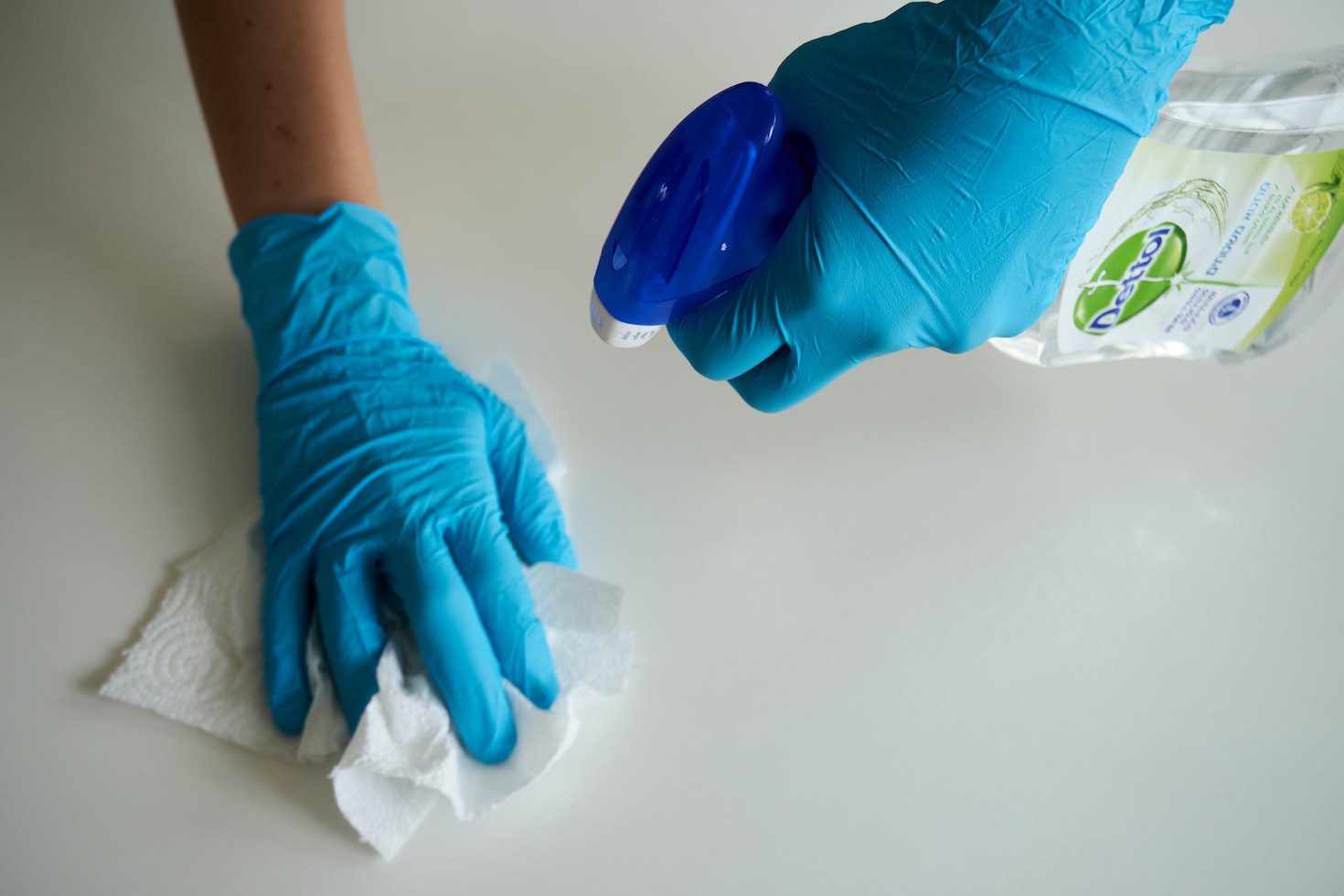 The 3 Types of Cleaning: Immediate, Maintenance & Remedial
While most households and workplaces are cleaned regularly, sometimes it's necessary to bring in experts. This is especially true when dealing with expensive or delicate furnishings or fixtures, along with difficult-to-get-out stains. It's important, however, to ensure that a cleaning company knows what it's doing. Too often cleaning companies are not well-educated, or even misinformed, about best practices when it comes to cleaning, and a handful is even deliberately unprincipled. In order to ensure cleaning is done correctly, it's important to understand the three basic types of cleaning.
Maintenance Cleaning
Cleaning tasks that are done regularly fall under this category. These are essentially scheduled tasks, like cleaning a bath weekly or cleaning carpets in high traffic areas 2-4 times per year. When it comes to furnishings, keeping them clean not only ensures a healthier environment, it helps them last longer. It's a common misconception that dirt accumulates more quickly after cleaning. This may be the case for some professional cleaners, who leave behind the detergent residue or even hidden dirt. To make certain this won't happen, it's important to make sure areas are rinsed after cleaning. For example, you can use this spotter spray for many stains and maintenance cleaning.
Immediate Cleaning
Certain types of messes require immediate action to prevent odors or stains from lingering, or even becoming permanent. The sooner such stains or messes are dealt with, however, the easier they are to clean up. Calling a reputable cleaning service for advice can save a lot of headaches. In some cases, it's best to bring in a professional, as scrubbing or rubbing a spot where a spill occurred may make it worse, and might even cause permanent damage. For immediate cleaning on counters or hard floors, you can use this 3-1 spray cleaner, its effective and does not leave any residue.
Remedial or Restorative Cleaning
Sometimes cleaning is required that will restore a long-neglected piece of furnishing or area to pristine form. When it comes to restoring a piece of furniture, a rug or another item, it's important to take great care. Vigorous scrubbing of a long-ignored item can easily damage it. Gentle and thorough cleaning garners much better results, removing contamination so that nothing harmful remains. Sometimes it's possible to prevent having to undertake remedial cleaning in the first place by immediately cleaning up messes or following regular cleaning procedures. Yet there's also a danger in overcleaning, or abusively cleaning. This can happen when stronger, more abrasive tools and cleaning supplies are used when milder ones don't do the trick. For a more deep cleaning product for hard floors, check out this deep cleaner scrub.
Examples: 3 Types of Cleaning
Maintenance cleaning can involve writing out a detailed cleaning plan, or it can simply become a habit, like cleaning the kitchen after finishing a meal. Examples of maintenance cleaning include:
Ensuring dishes, pots, pans, glasses, cutlery and other kitchenware are clean at the end of the day.
Removing soap scum from showers on a weekly basis.
Vacuuming carpeting once or twice a week.
Vacuuming upholstery at least every other week.
Cleaning messes immediately after they occur ensures that dirt and grime don't build up, and shows family members or employees that having a dirty household or workplace is unacceptable. Examples of immediate cleaning include:
Drying a shower stall after use to keep mold or mildew from developing.
Immediately washing a plate, coffee cup or any other implement used for food or drink after use.
Cleaning a spill or pet accident, immediately after it happens. Many times you can just blot it up thoroughly.
Remedial or restorative cleaning is the type of cleaning that typically happens after an item has been neglected for a long time, or has been damaged due to water or smoke. Examples of remedial or restorative cleaning include:
Cleaning items or areas after floods, fires or other disasters have caused damage.
Restoring a long-neglected antique found in an attic or basement, where it's accumulated dust and other surface contaminants.
Scrubbing a shower of mildew and soap scum accumulated over a year.
Scrubbing down the inside of the refrigerator in the employee breakroom that hasn't been cleaned in a year.
Cleaning soft goods in a home that have reached soil capacity. Carpet, Upholstery, Draperies Ect
Chet's 3 Types of Cleaning
Dedicated to delivering the highest level of service and attention to detail, Chet's Cleaning takes great pride in carefully and safely removing stains, spots, soil and odors for our customers. Our expertise ranges from cleaning oriental and other area rugs, carpets, upholstery and other furnishings and flooring, though our capabilities include just about any type of cleaning. Chet's 3 types of cleaning include:
Silver: This equates to maintenance cleaning, for which we are always happy to schedule.
Gold: When it comes to customer's immediate cleaning needs, we take this type of cleaning seriously, and even do emergency spot cleaning.
Platinum: Restoring and cleaning Carpeting, Rugs, Upholstery, leather, wood flooring, stone, tile and marble are some of our specialties, though we also have other deep cleaning capabilities.
We also supply spotting kits so that customers can effectively deal with situations that require immediate attention. One absorbent stain-blotting powder that we sell just requires shaking it over the spill. It then automatically absorbs the stain over the course of a couple of days, after which you can just vacuum up the powder. When it comes to stain removal, this is Chet's Cleaning's guarantee: "If we can't remove a stain, then we guarantee that no one else can and, if you find someone that does, we will pay their fee." Contact us today to learn how we can help keep your home or workplace clean.