Leather is a highly durable fabric, often found in car interiors and home furnishings. In order to keep leather looking good and prolong its life, it needs to be cleaned on a regular basis. Today, there are many different types of leather cleaners available that can remove dirt, grime, and sweat – factors that can cause leather to age prematurely. The best leather cleaner for your particular needs will depend on the type of leather you are trying to clean.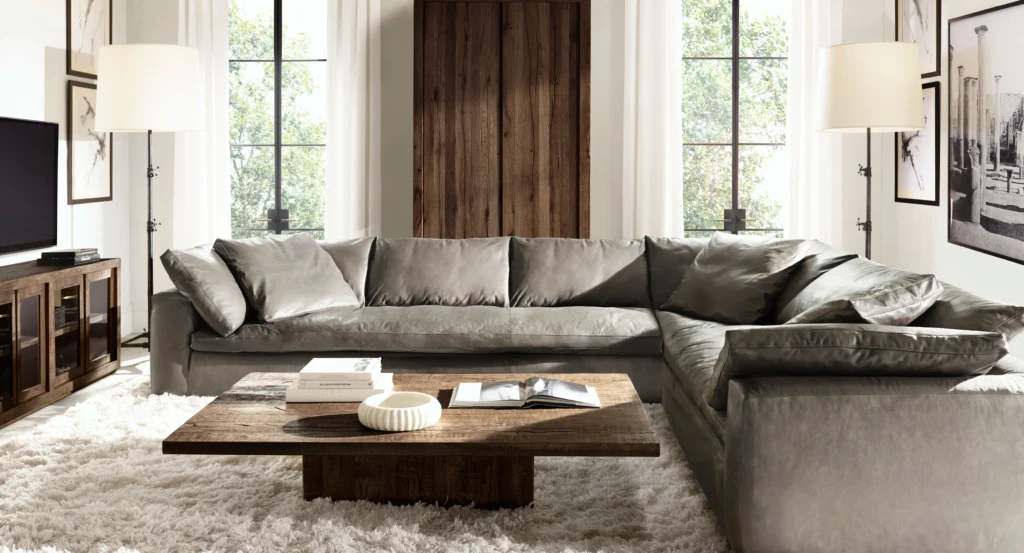 Types of Leather
To remove stains safely, the cleaner must be suited to the specific leather type. Different leathers require different cleaners, based on the cleaning method, the specific leather type, and its characteristics. Fortunately, you won't have to do a lot of chemical research because the cleaner should list the leather types it will safely clean. However, you will need to identify the kind of leather you're cleaning.
Pigment or Protected
Pigmented or protected leather, also known as "painted" or "finished" leather, has a dye or pigment applied to the surface to create a uniform look and sheen. However, strong chemical cleaners may fade or strip away some of the color and finish, so it is best to use a mild leather cleaner that specifically states it can be used on pigmented, protected, painted, or finished leather. Furthermore, this type of leather should also be treated with a conditioner once or twice a year to protect it from staining.
Aniline
Aniline leather is more susceptible to staining than pigmented leather as it is left unprotected. The dye used on aniline leather is transparent and a layer of clear wax is applied which allows the texture of the fabric to show through. In order to clean aniline leather and protect it from future stains, the best leather cleaner to use is mild and contains a wax finish. Spot cleaning is probably the best way to remove stains from aniline leather as it has a tendency to darken when the cleaner is applied, but this darkness should fade as the leather dries.
Nubuck
This type of leather is frequently mistaken for suede because the surface is brushed to create a velvety texture. Nubuck is soft and absorbent, which makes it complicated to remove stains once they soak in. The most appropriate cleaners for use on nubuck are very mild and are usually sponged onto the stained area and then left to air dry. Given that this type of leather is more porous than other types, persistently applying a protective conditioner designed for nubuck will aid in repelling stains.
What to Consider When Choosing the Best Leather Cleaner
Leather furniture and car owners can find a wide range of leather-cleaning products available in stores and online. All should remove dirt, dust, and stains, but some are safer than others, depending on their ingredients. Many leather-cleaning products contain additional conditioning ingredients or might be sold in a two-part set with individual bottles of both a cleaner and a conditioner.
pH Balance
When it comes to leather cleaners, a pH level of 7 is the safest. However, some cleaners might not list their pH level. If you're unsure of what type of leather you're cleaning, it's best to use a cleaner that doesn't contain alcohol, as it can be drying to some types of leather. In general, natural ingredients that are mild, like beeswax, are the safest to use on most types of leather.
Ease of Use
Leather cleaners are relatively simple to use—many call for spraying or wiping the product on and then either letting it air dry or buffing it off with a soft clean cloth. The main thing to remember here is to follow the manufacturer's instructions. If it's the first time you've used a specific cleaner, do a spot test first in an inconspicuous area to ensure the product will not discolor or otherwise damage the leather.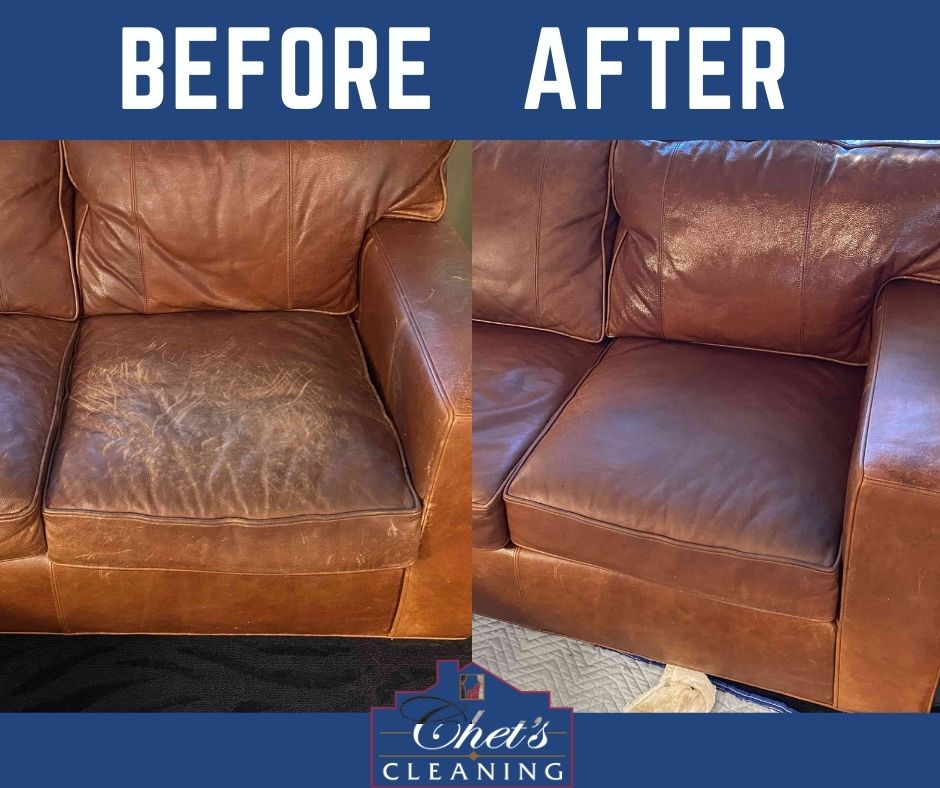 FAQs About Leather Cleaner
When cared for properly, leather furniture and interior car upholstery will offer many years of service. If you're looking to keep your leather items in top shape, you likely have some questions.
Q. Can you clean leather with water?
Smooth, sealed leather, such as top-grain leather, can be cleaned by wiping it down with a cloth barely dampened with water, but avoid spraying or saturating the leather with water as it may leave water stains as it dries.
Q. How do you clean old leather?
Vintage leather can be cleaned and conditioned to restore its original luster if it's still in good shape (no cracking or peeling). Brush off dust and dirt with a soft brush, and then apply a cleaner approved for the leather type, followed by a conditioner.
Q. How often do you need to clean leather?
Leather furniture and car upholstery should be cleaned and conditioned three to four times a year. If the leather is subject to direct sunlight, such as an automobile dashboard, it will benefit from monthly cleaning and conditioning to keep it in top shape.